NSNA Convention Keynotes
2018 + 2019
Transforming a plenary session for Johnson & Johnson
Project breakdown
~30 one-on-one interview and coaching sessions with 6 keynote speakers and 2 emcees
~90 run-time minutes of scripts, cues, creative, and animation
6-8 weeks from overall project kickoff to event
2-6 weeks from first interview to stage with each speaker
4 days of on-site speaker support + production coordination
Project Results
a successfully proven model for engaging 3,000 student nurses at the annual NSNA Convention
a provocative new dialog around nurse innovation
The background
After nearly 20 years of leading the charge to stave off a shortage of nurses by actively partnering with organizations like the National Student Nurses Association to promote the nursing profession and recruit future generations, Johnson & Johnson's mission was filled. The problem was no longer how to get more nurses into the profession, it was how to keep them energized and inspired by the profession.
Enter the phenomenon of nurse innovators—the often overlooked medical practitioner who goes beyond the mere administration of prescribed care, they problem solve in ways that are radically transforming healthcare.
When a few of these nurse innovators landed on Johnson & Johnson's radar, they were inspired by their stories of innovation and impact and wanted to bring them to a "TED"-like stage during their plenary session at the annual National Student Nurses Association (NSNA) convention.
The stakes were really high—Johnson & Johnson had been leading a "safe" program since the beginning of their participation, that involved academic lectures or panel discussions. But in today's world of dynamic and entertaining video, the J&J team felt they needed to do more. They wanted to provide the audience with live examples of nurse practitioners and innovators who were once in their shoes.
The problem
While the idea was welcomed by the NSNA, J&J had no experience in storytelling or speaker coaching for a TED-style stage presence involving the curation and development of a compelling personal narrative, the creation of high-fidelity, production-quality content, or the coaching of non-professional speakers to deliver an engaging 12-15 minute talk without notes.
In addition, they had only eight weeks to prepare.
How we helped
We started with deep listening through a series of one-on-one interviews with each speaker to help identify the story that would deliver on the theme of innovation while also bringing to life the experience of the individual. Following the interviews, we created loose storyboards and draft scripts that provided an overall arc for each talk and reviewed that with J&J and with the speaker to ensure we covered all the big ideas. Once the storyboard and scripts were more fully developed, we developed creative that acted as a visual backdrop and wayfinding for each speaker, and spent 4-5 hours rehearsing with each speaker, helping them nuance their delivery as they memorized their script.
Finally, we provided on-site support to each speaker, in some cases delivering 11th-hour rewrites to accommodate the speaker's comfort with the material and their level of public speaking experience.
creative highlights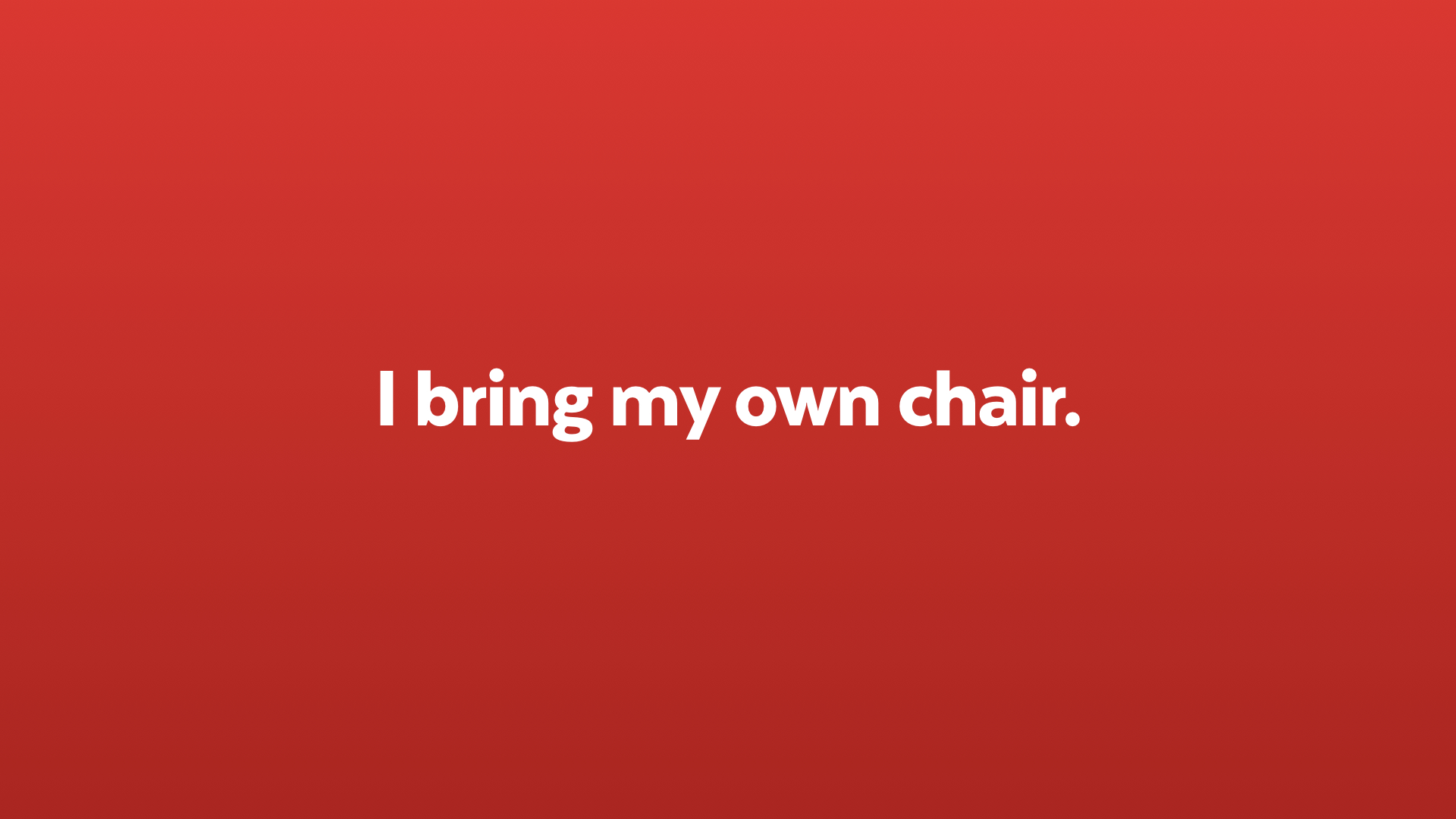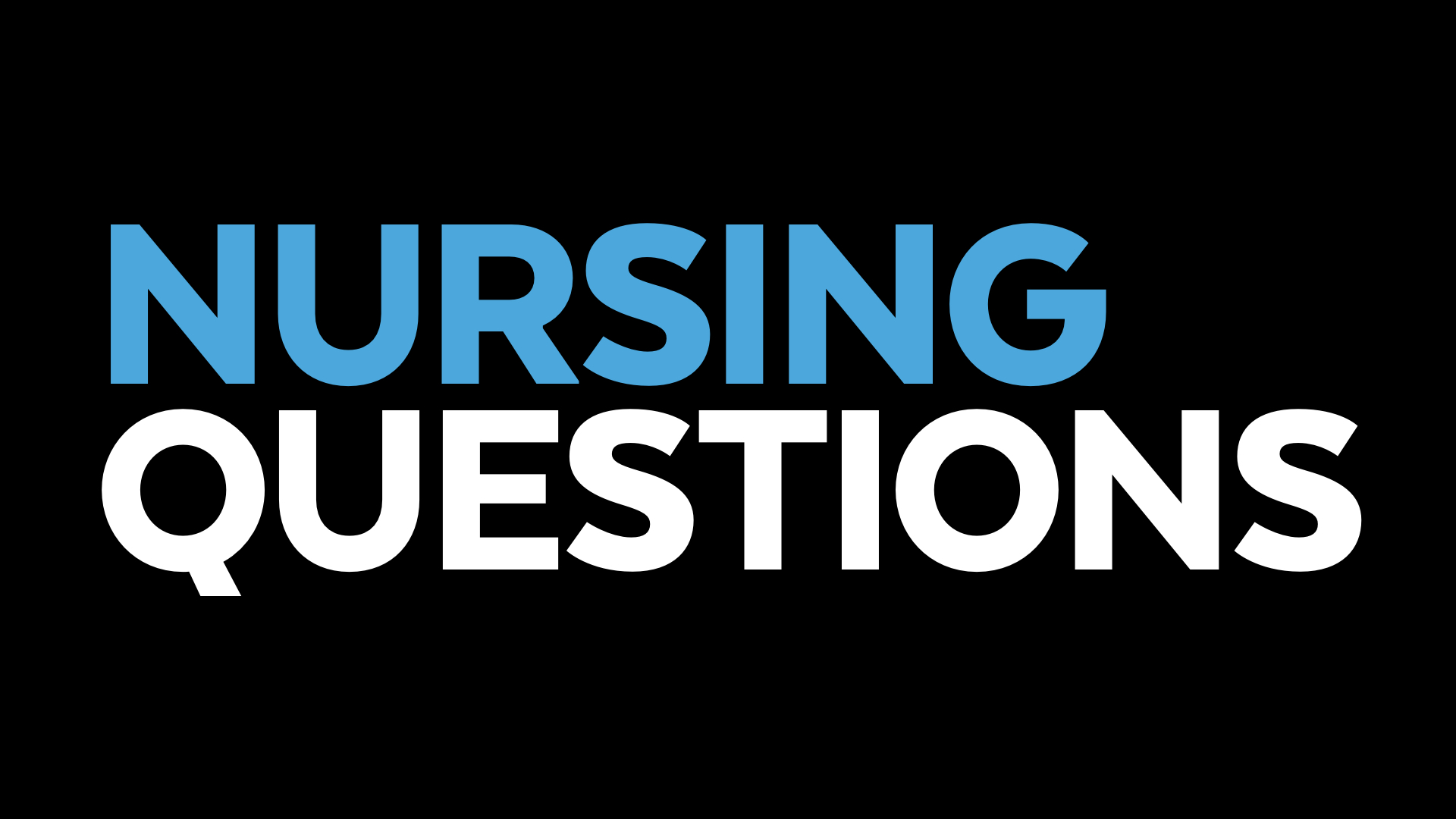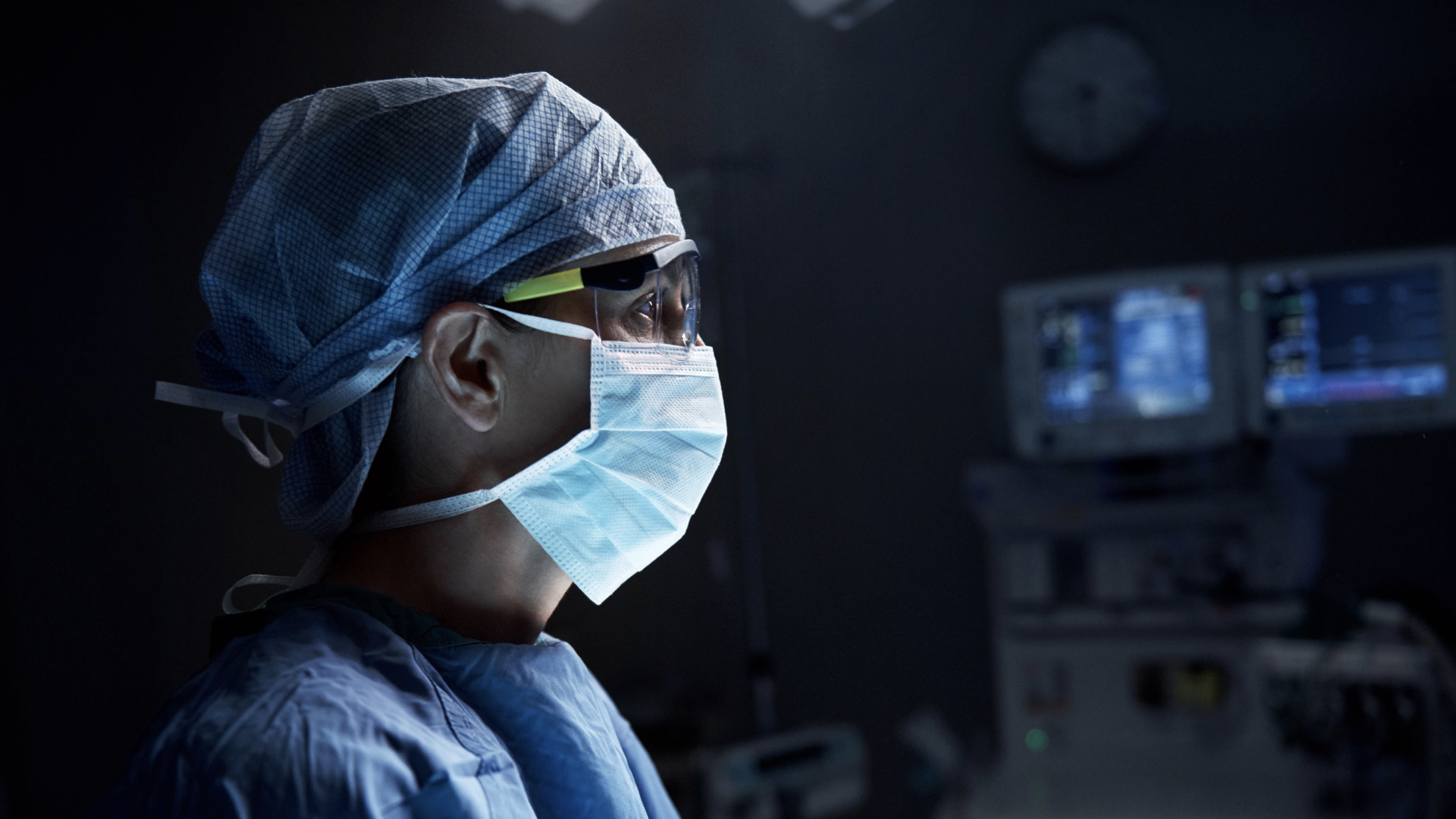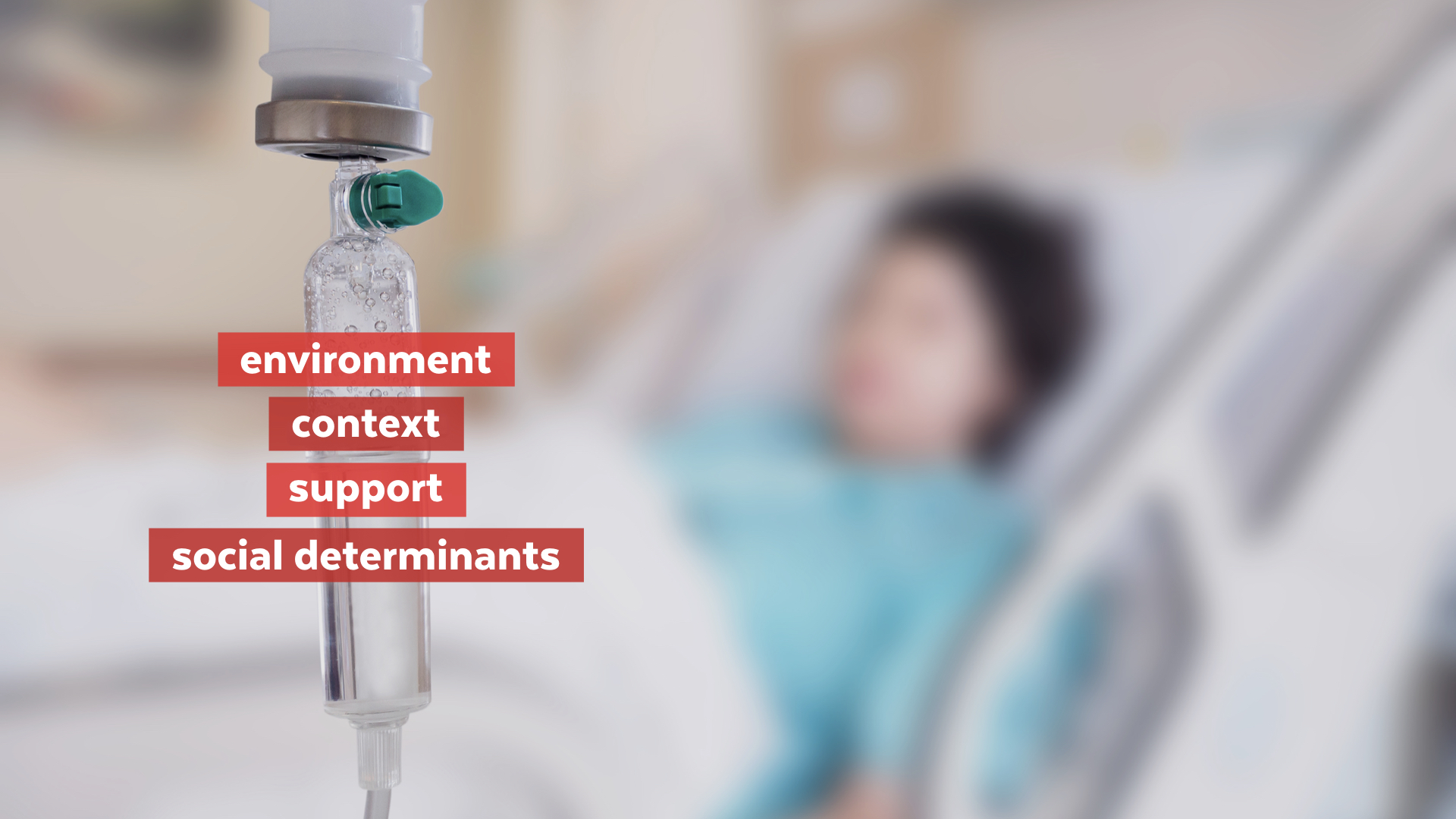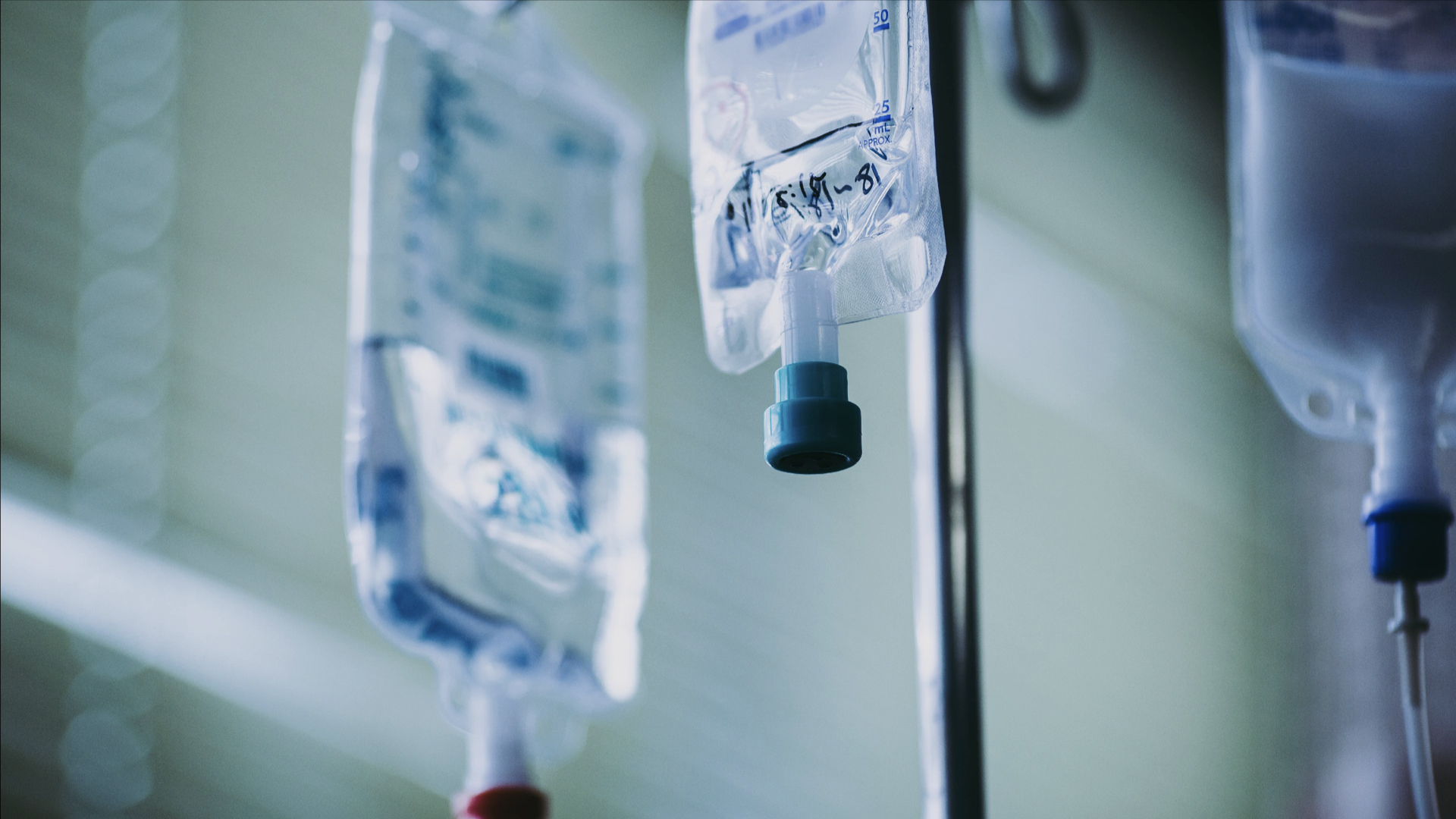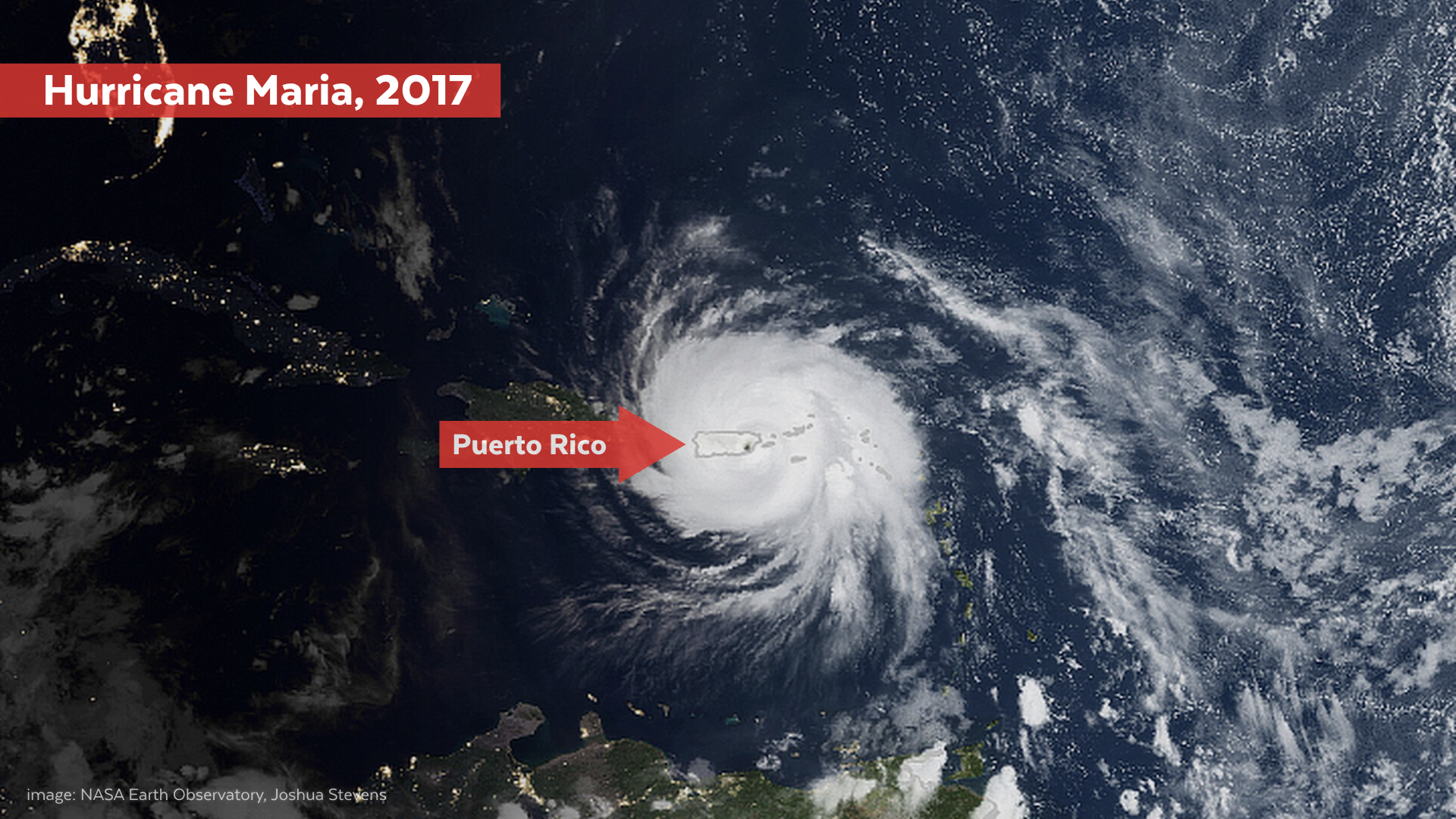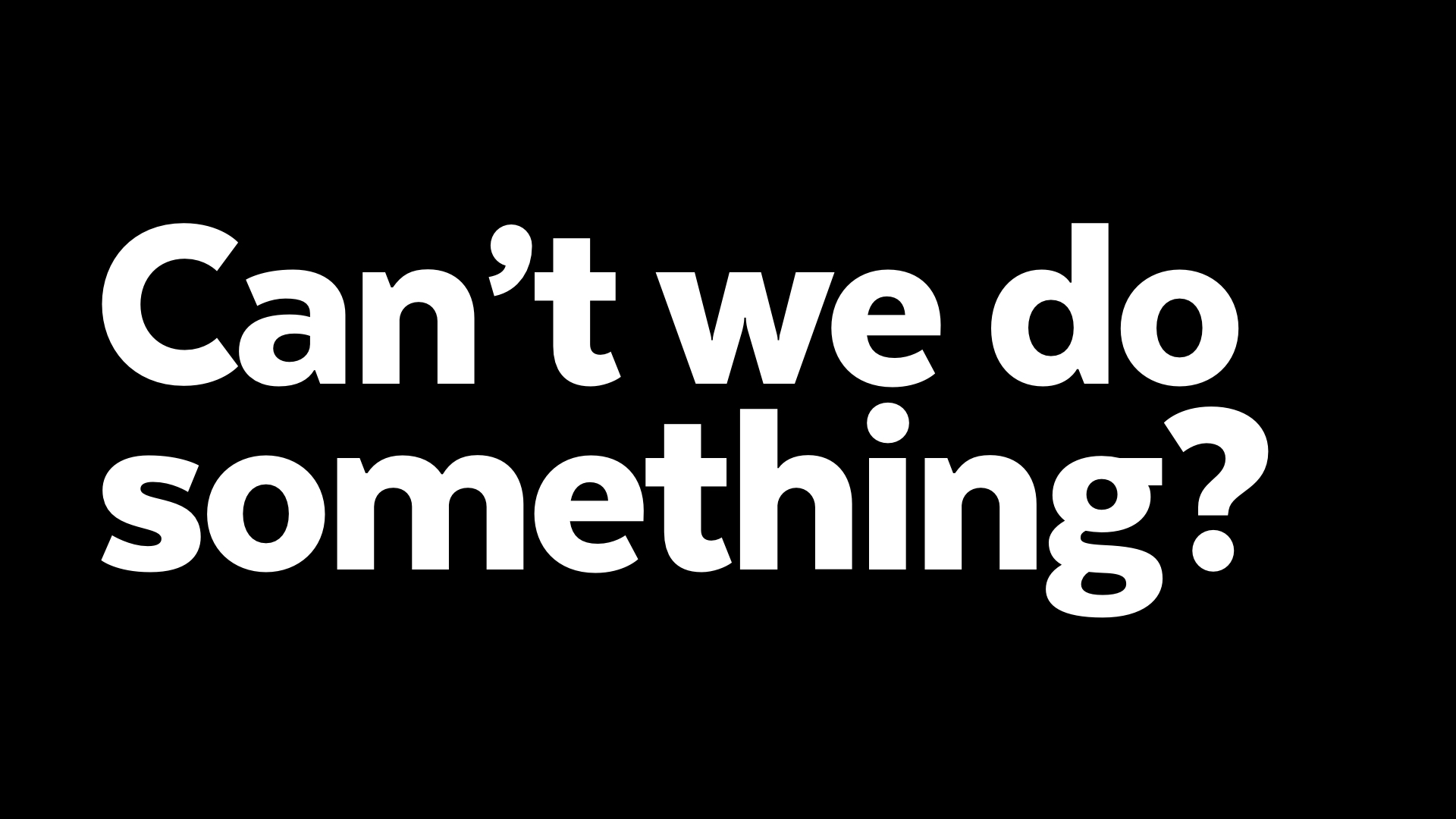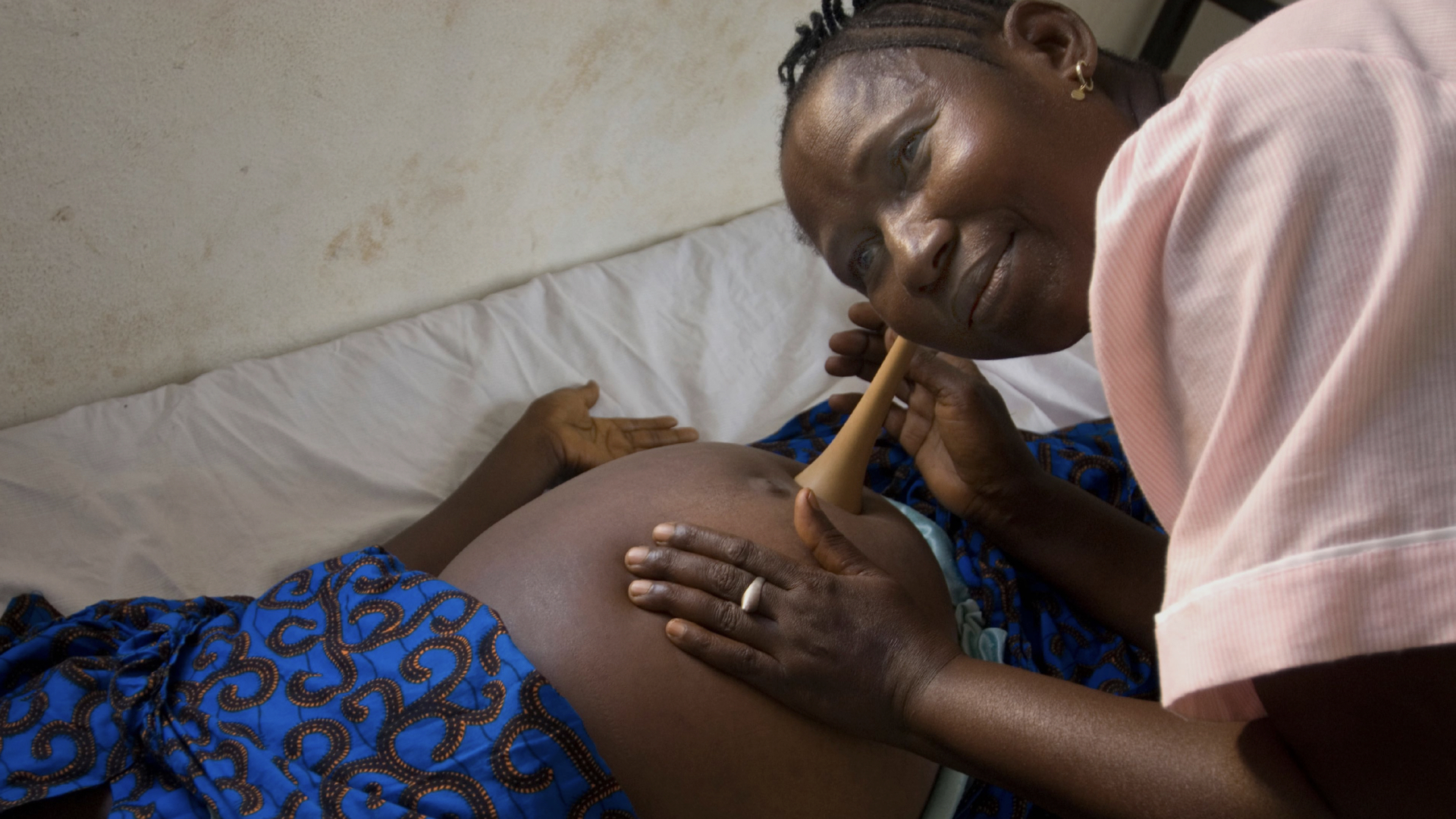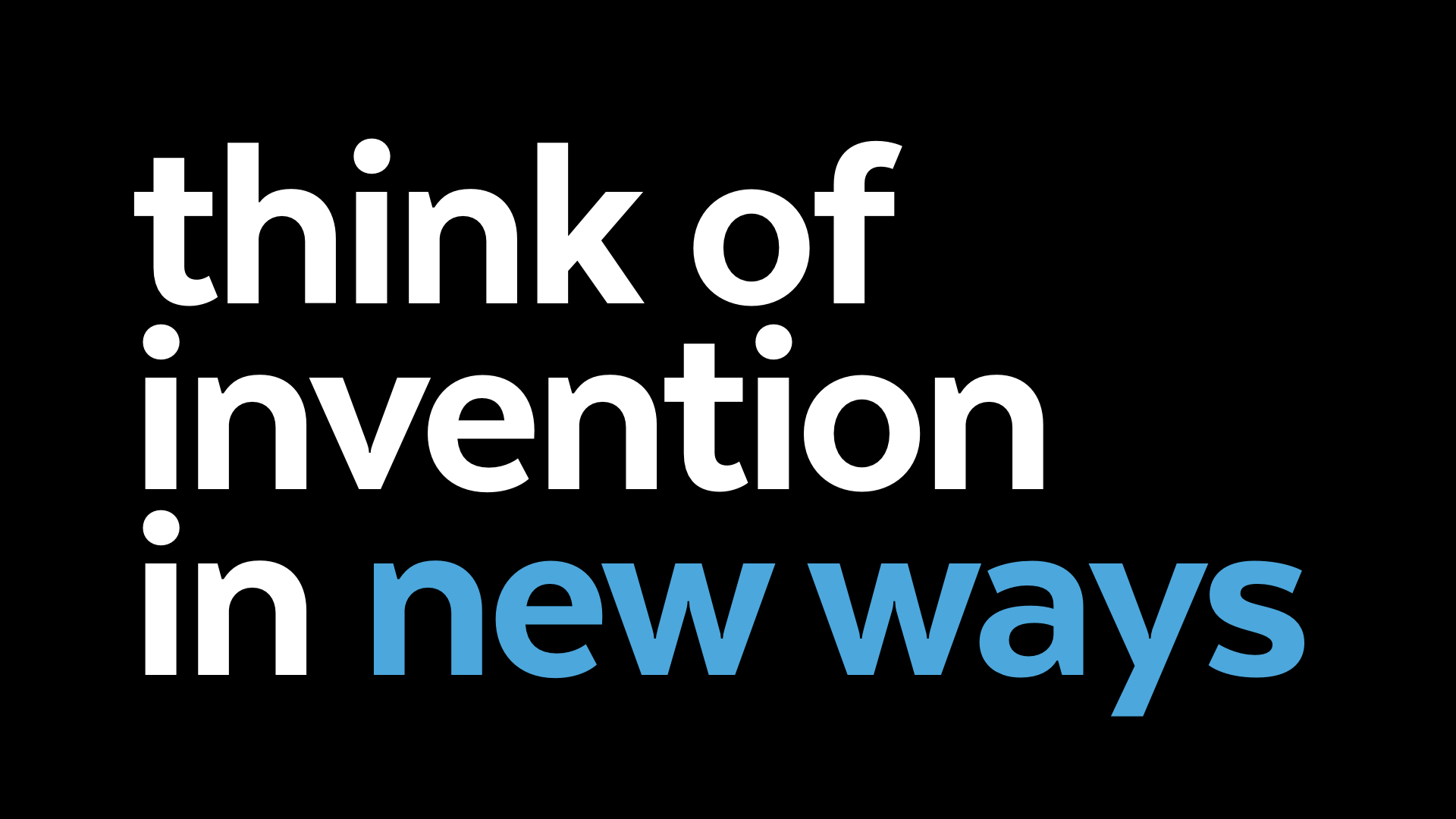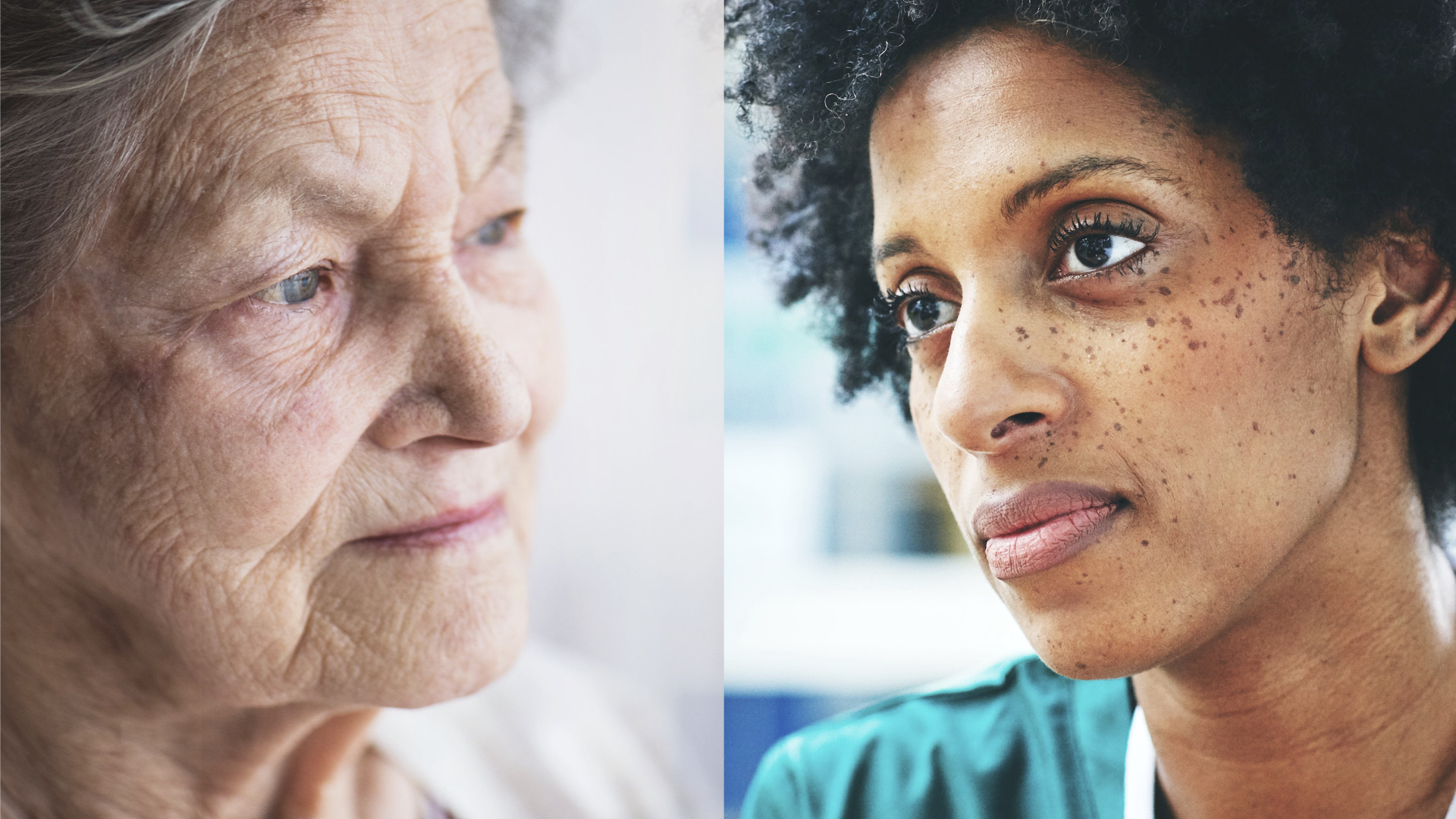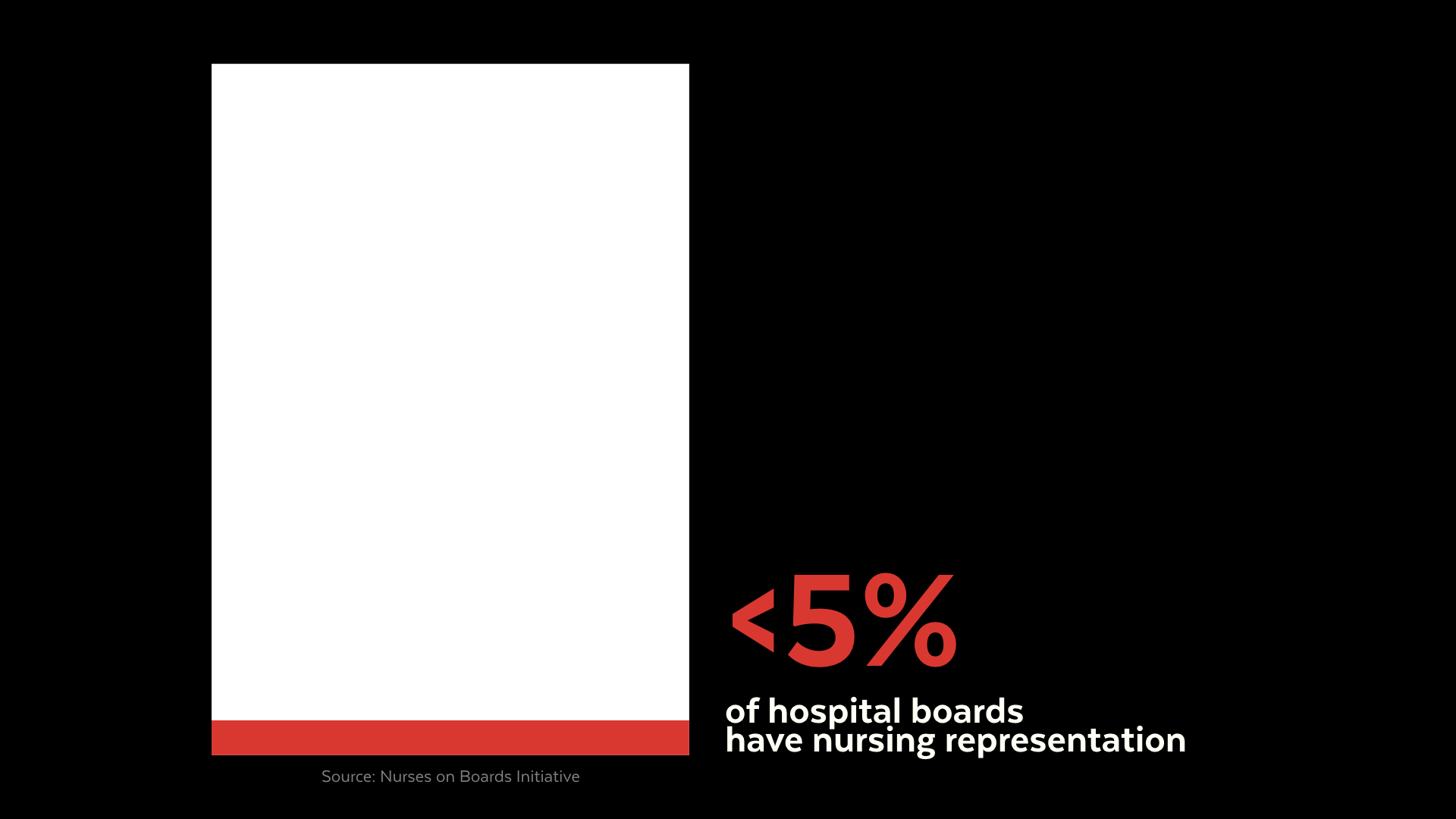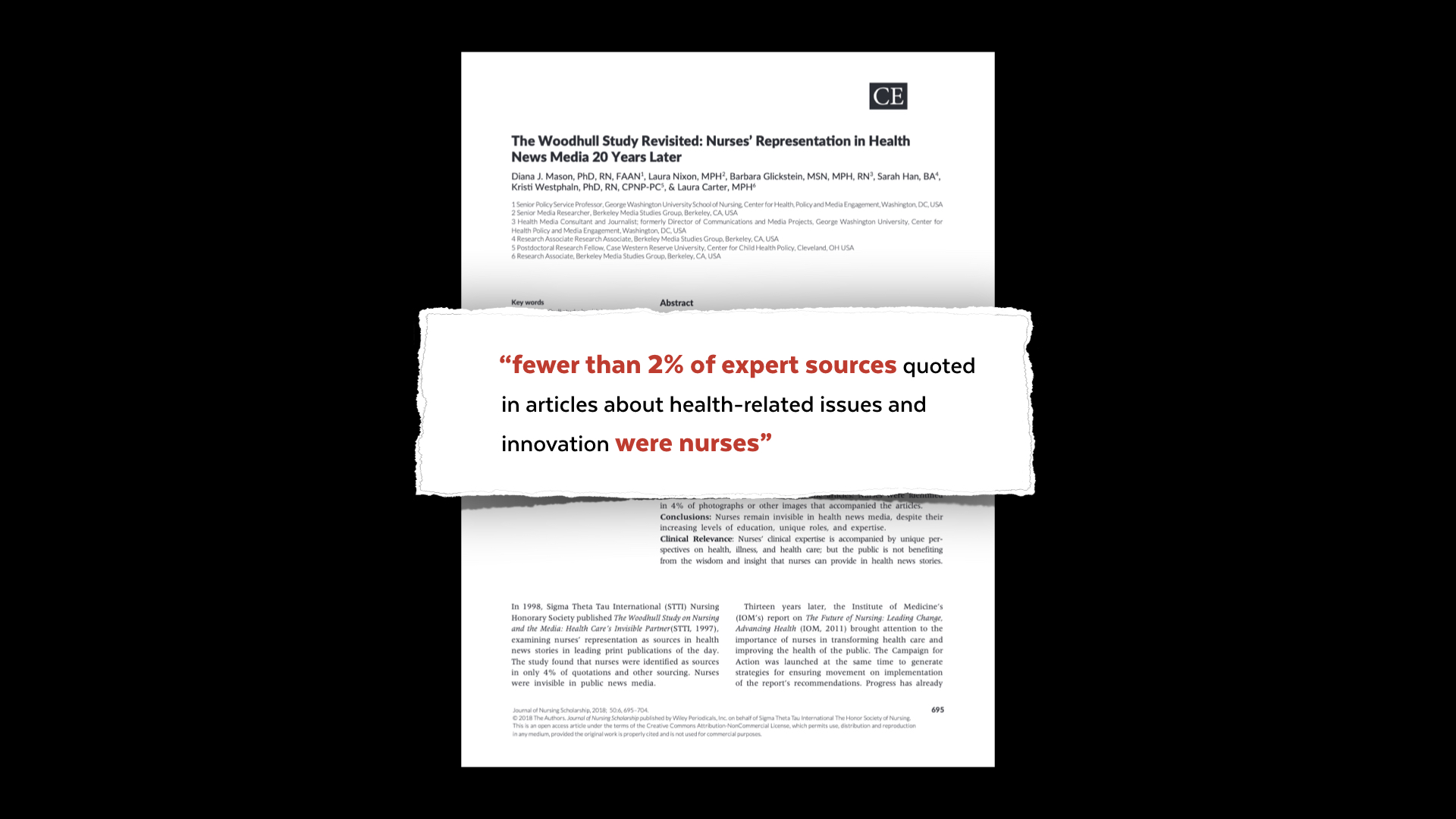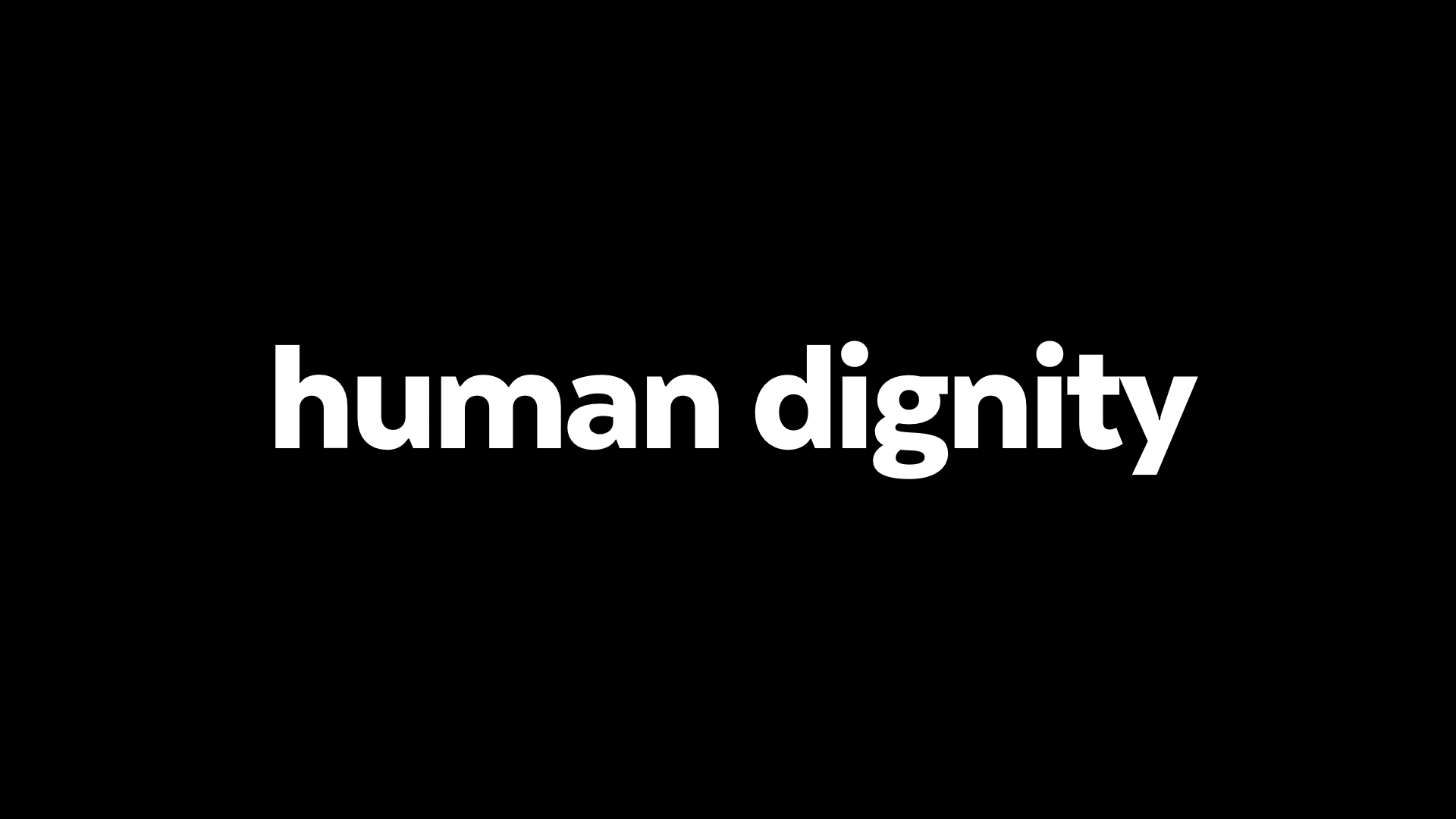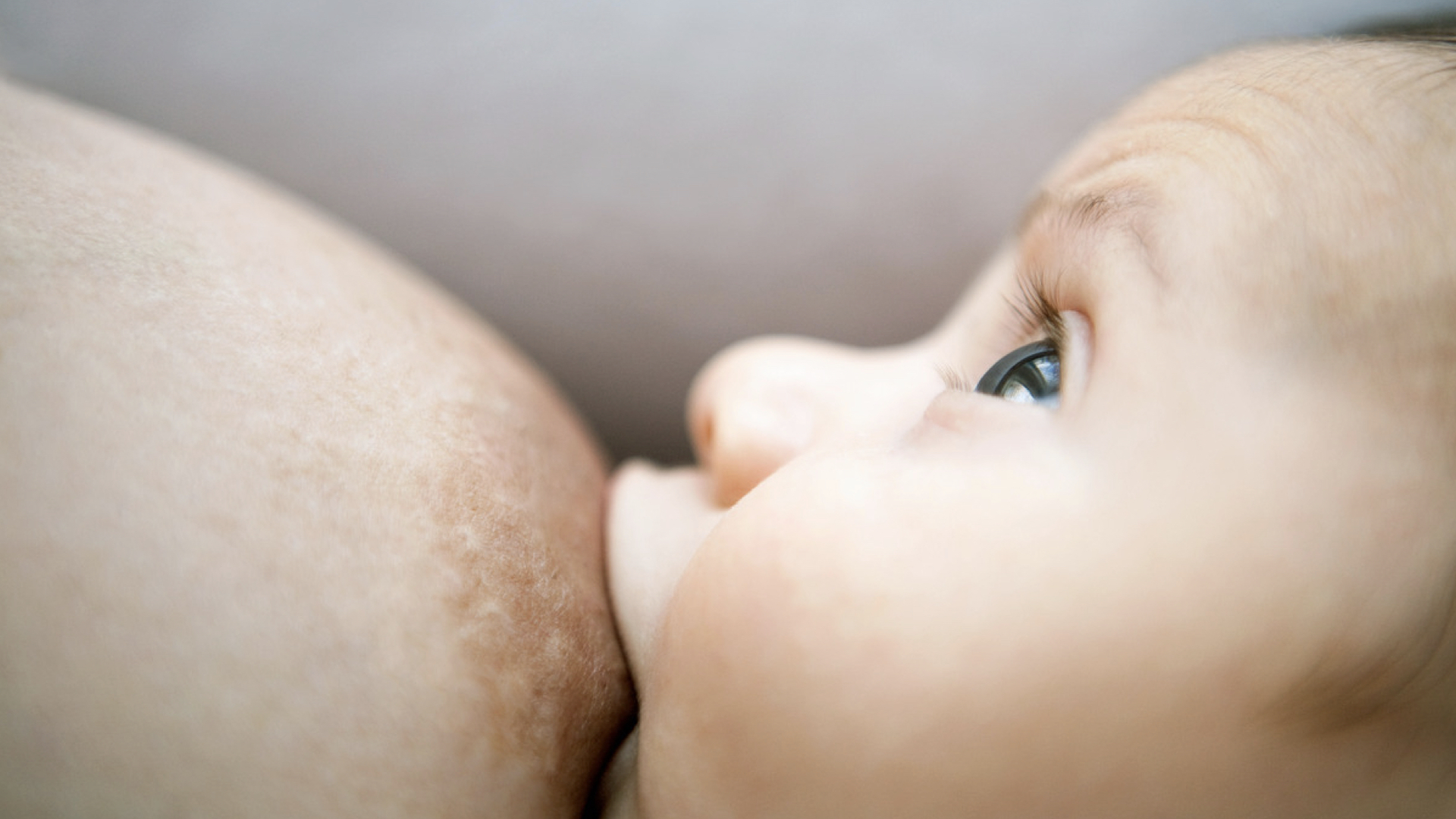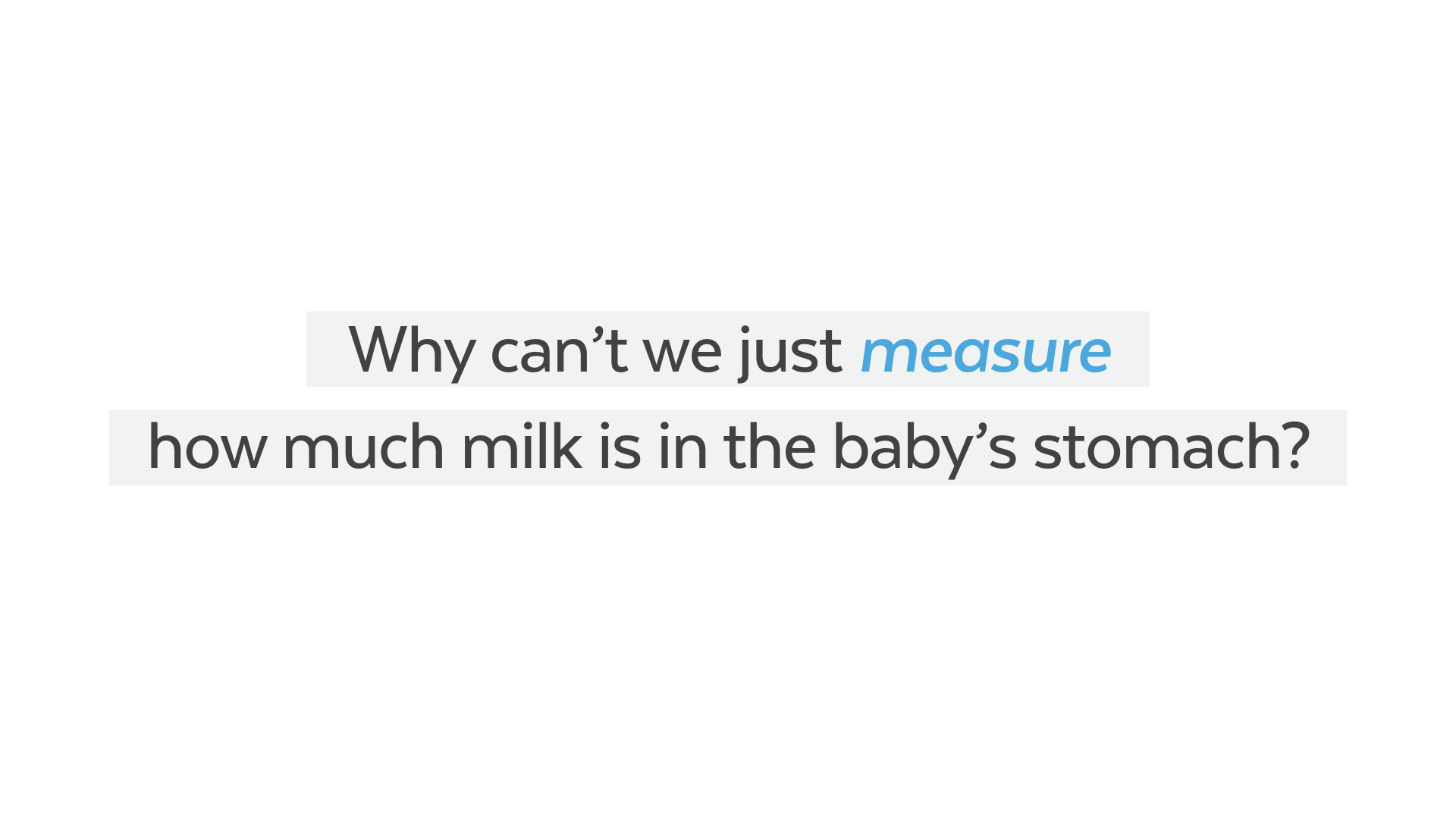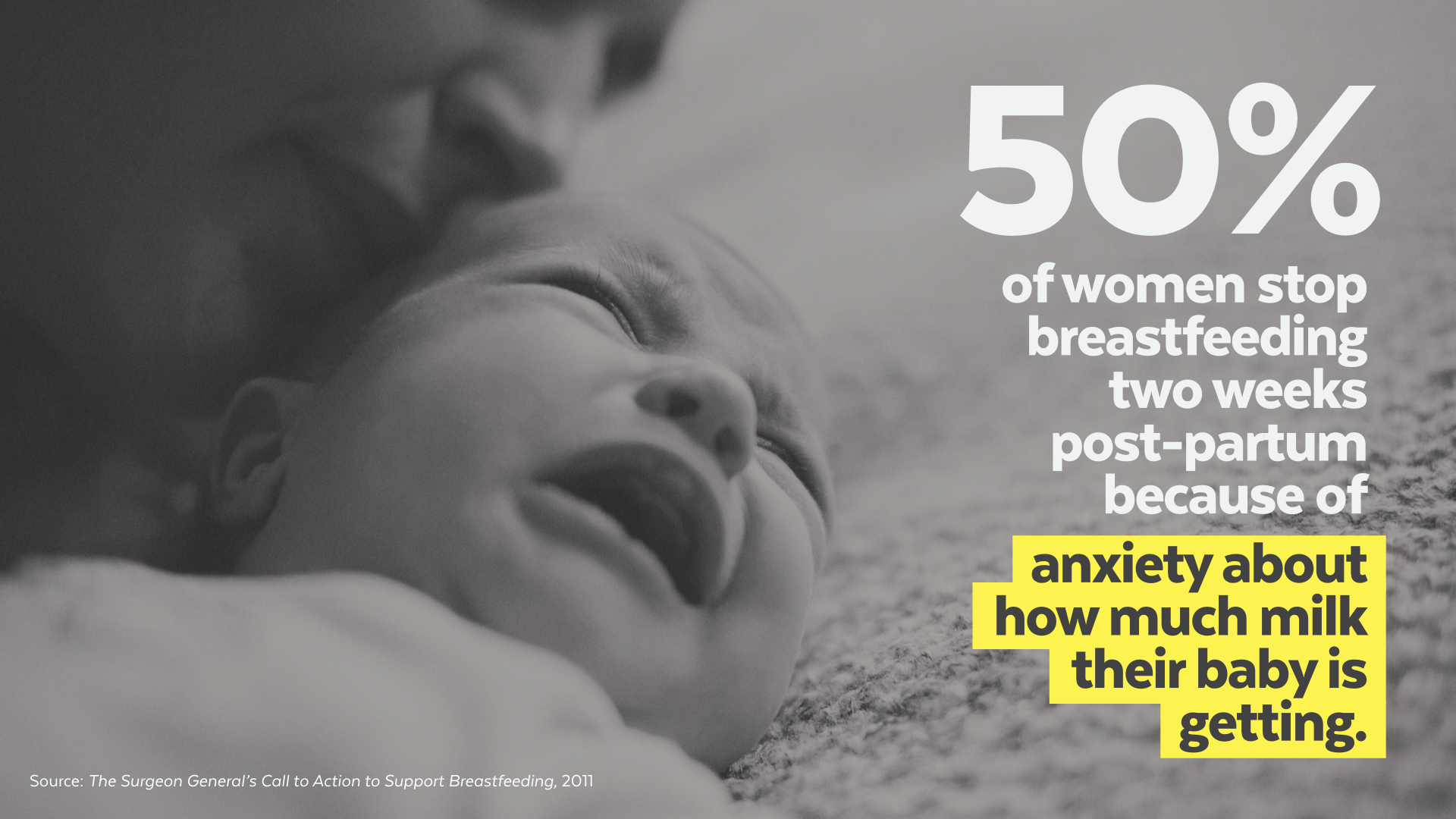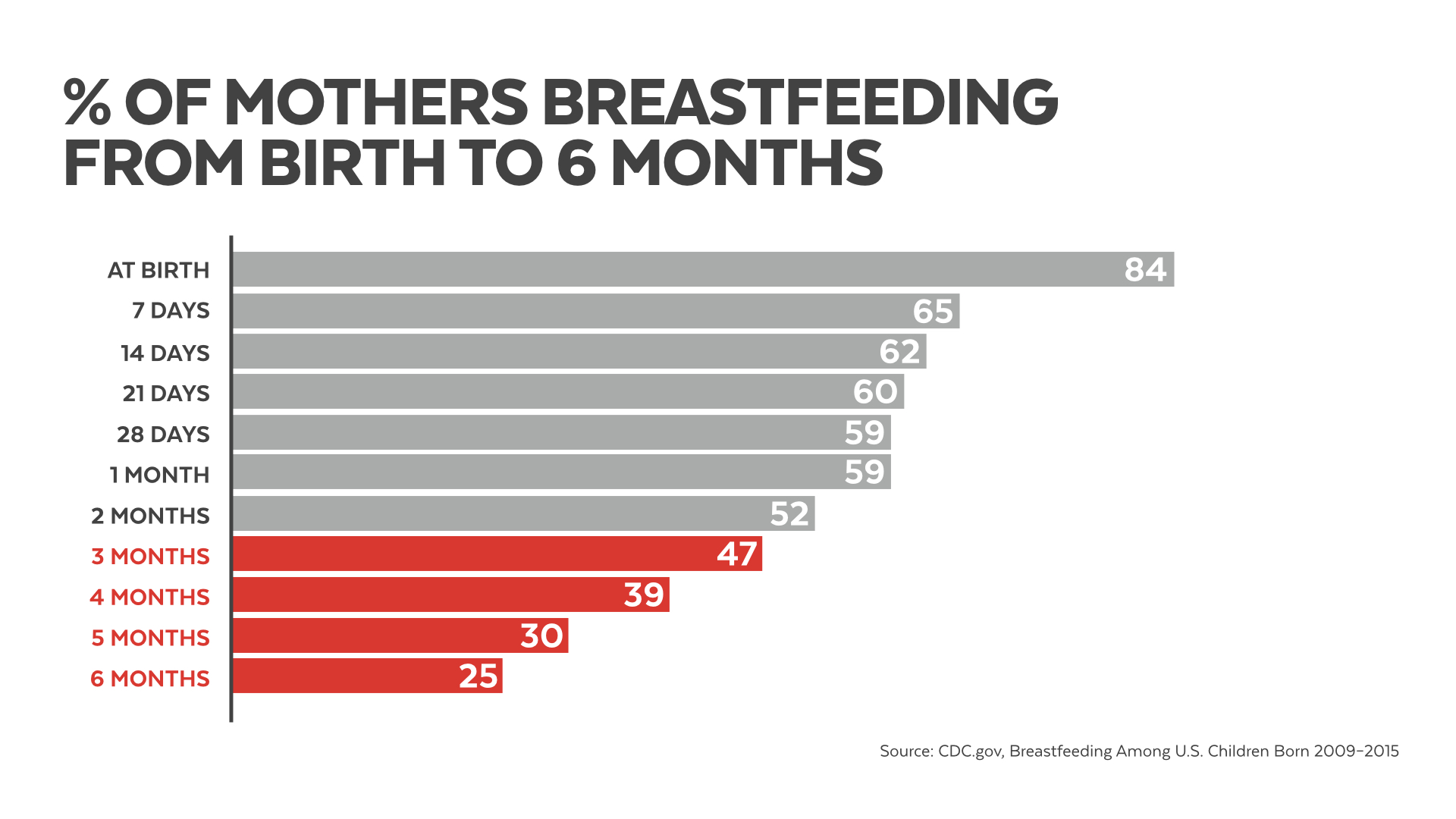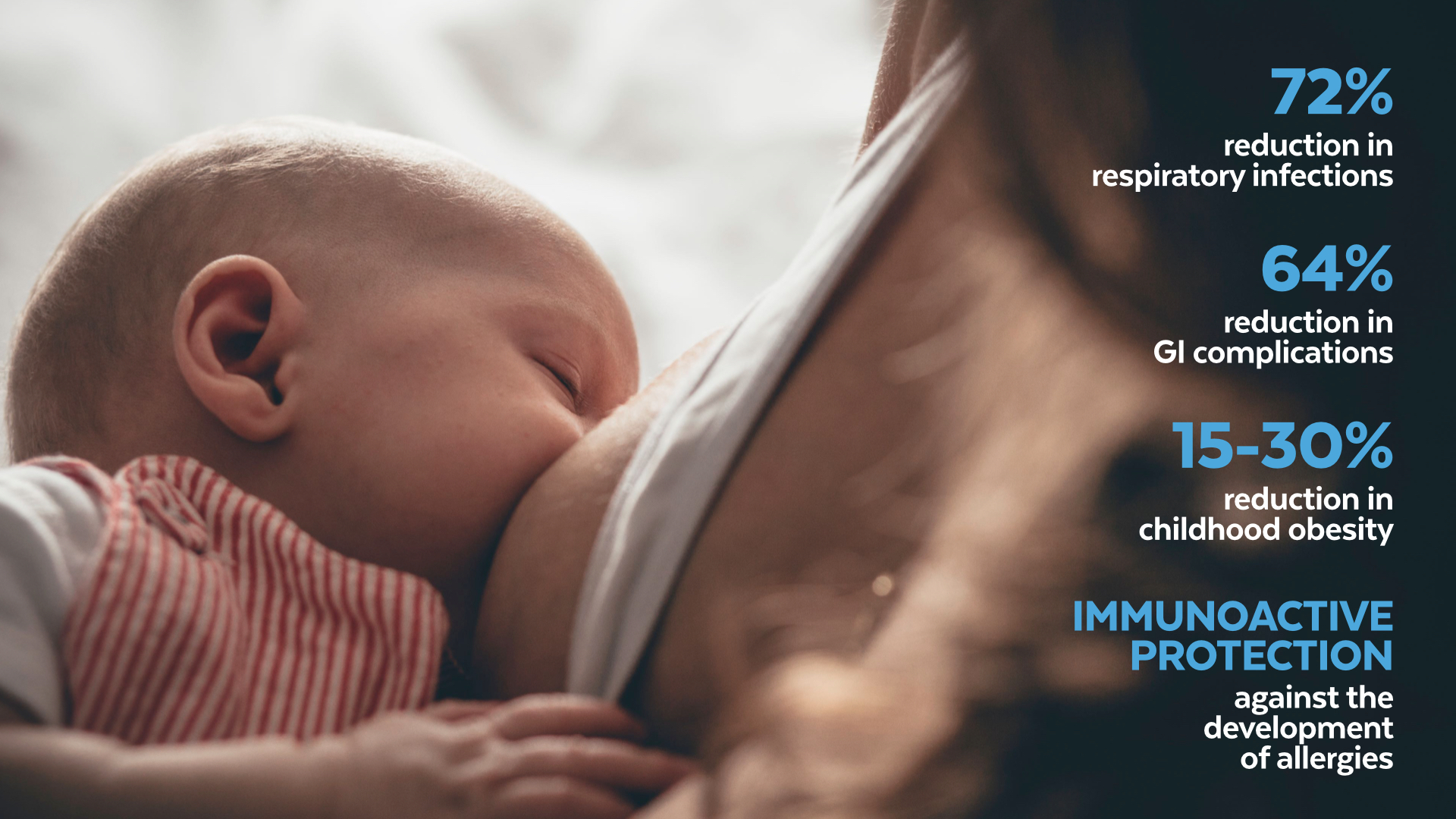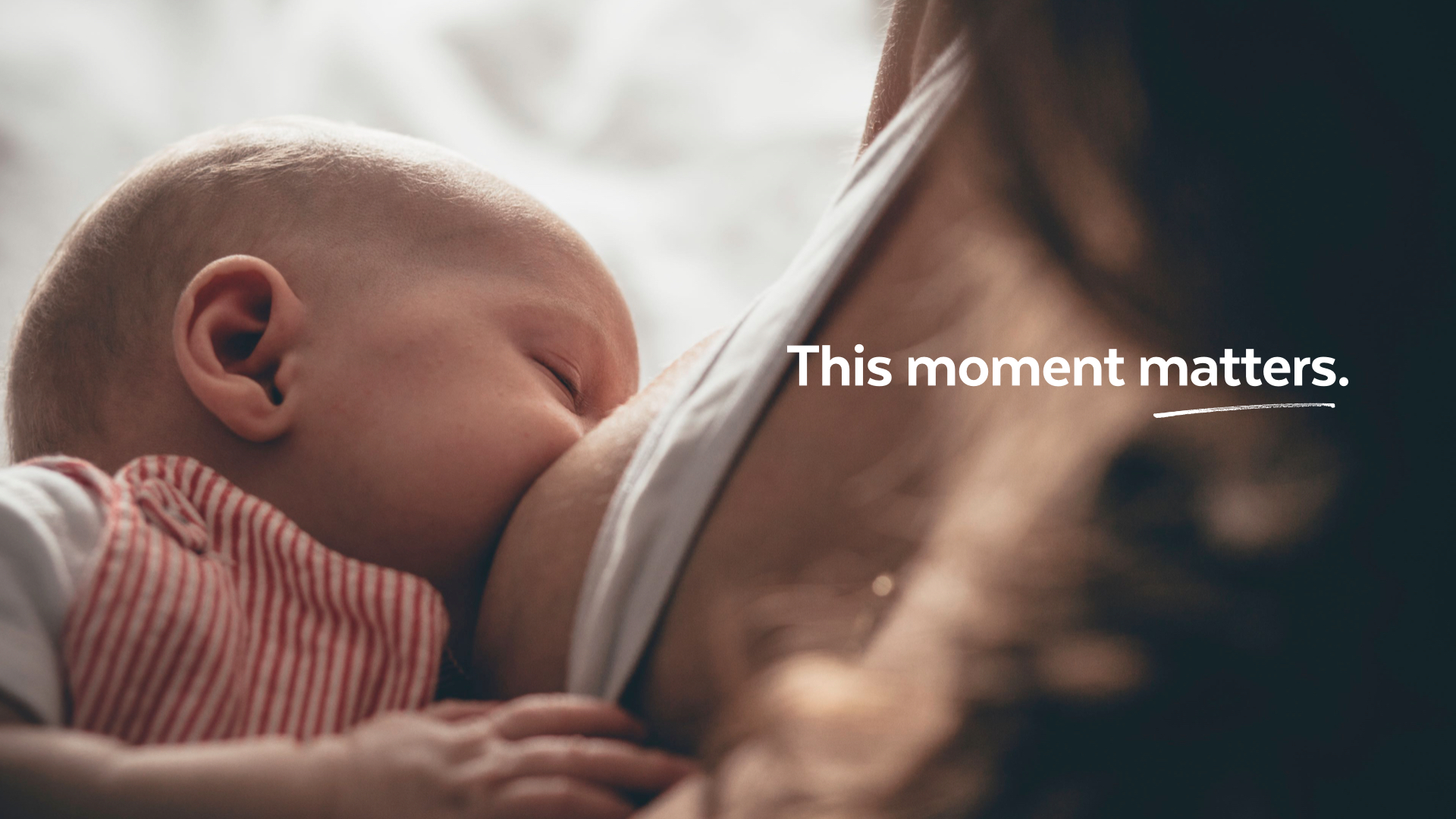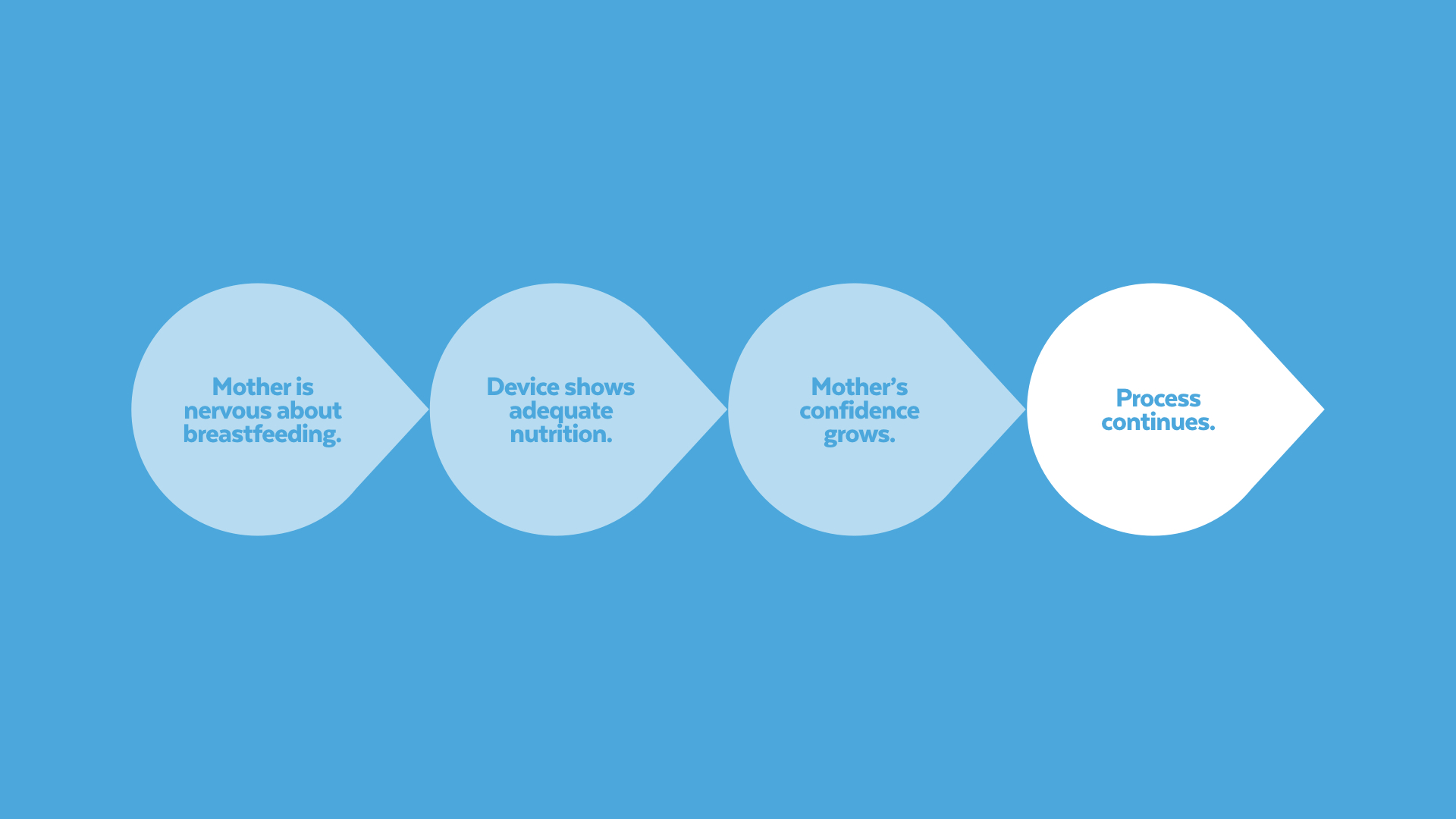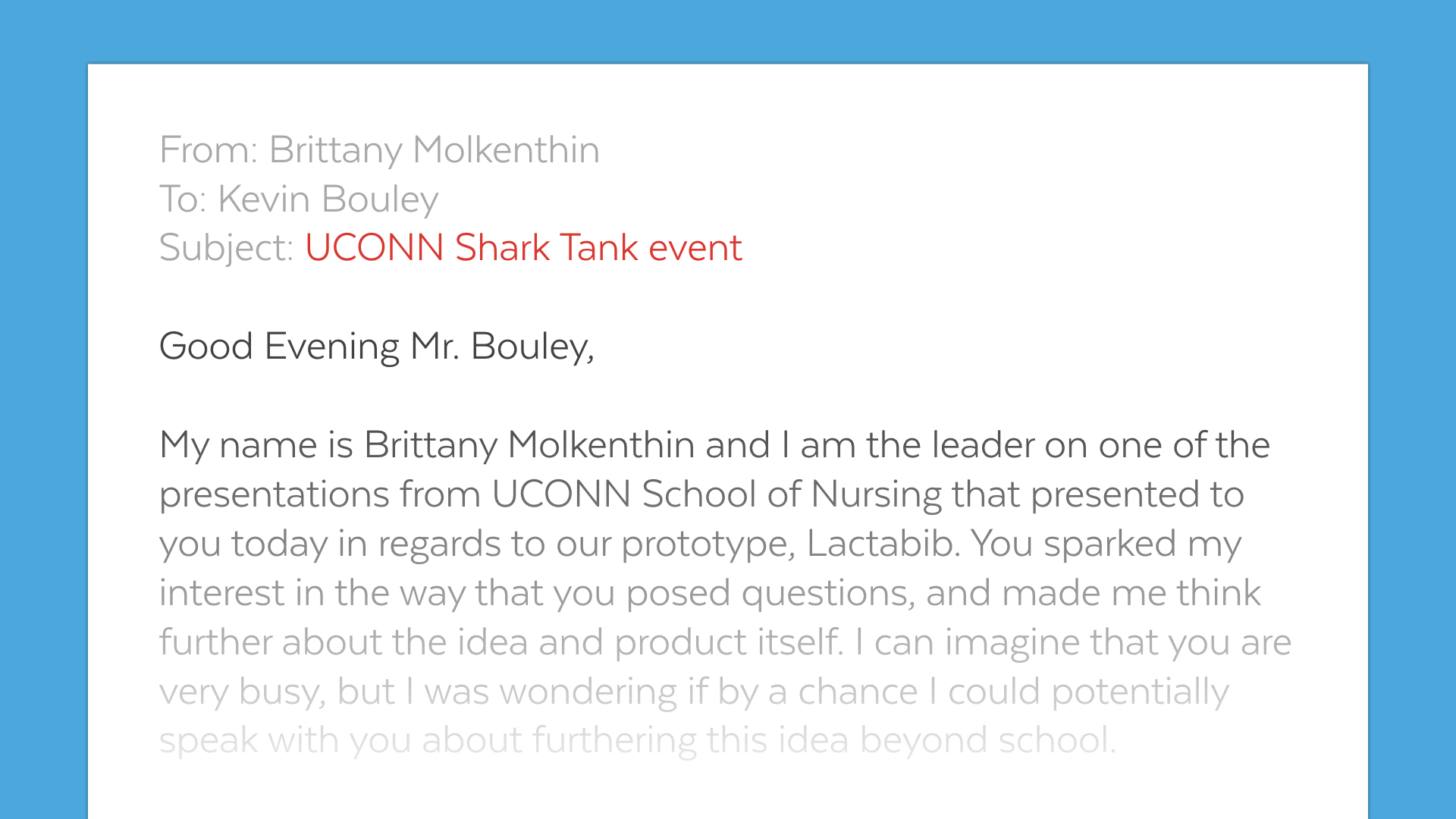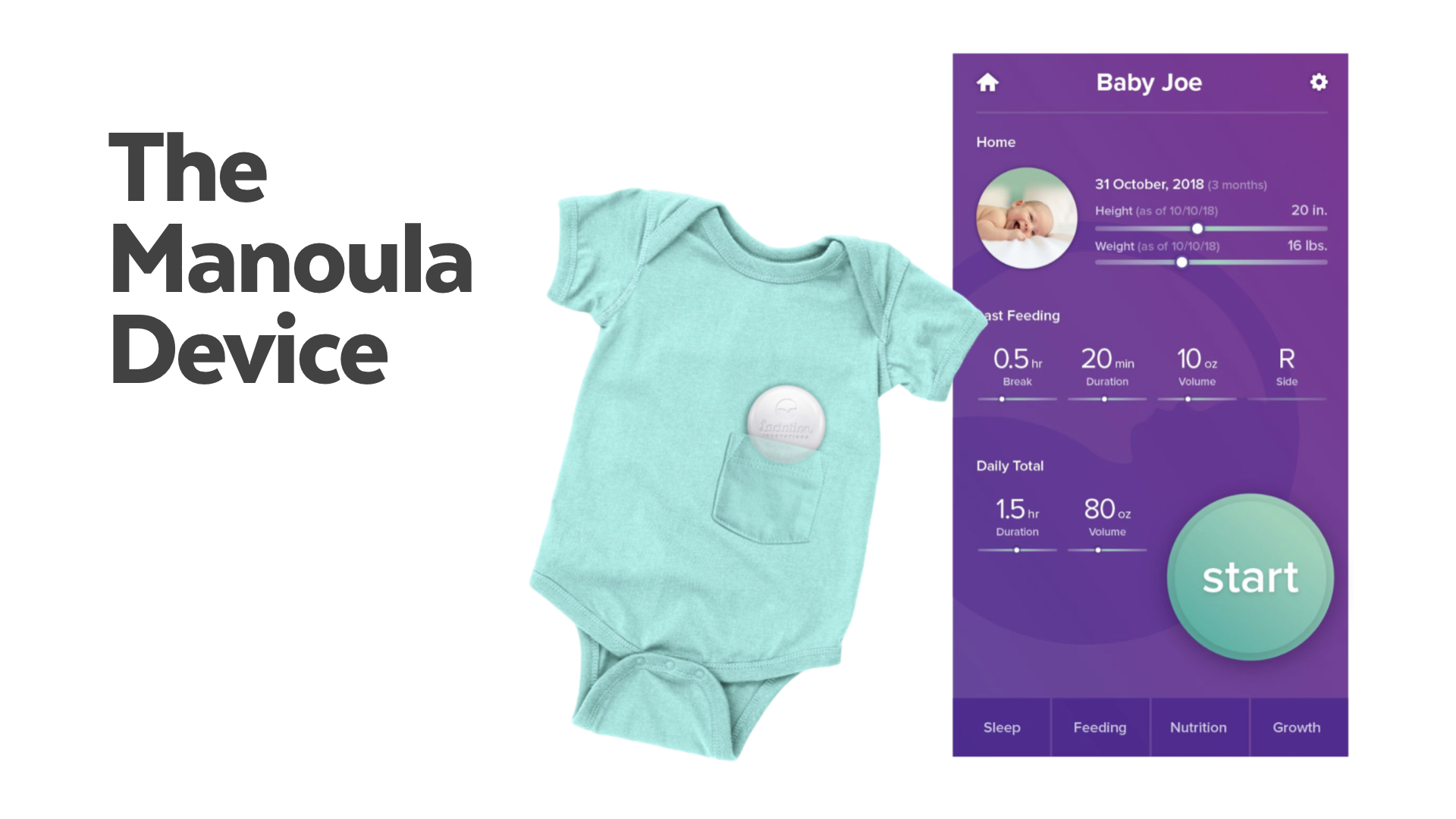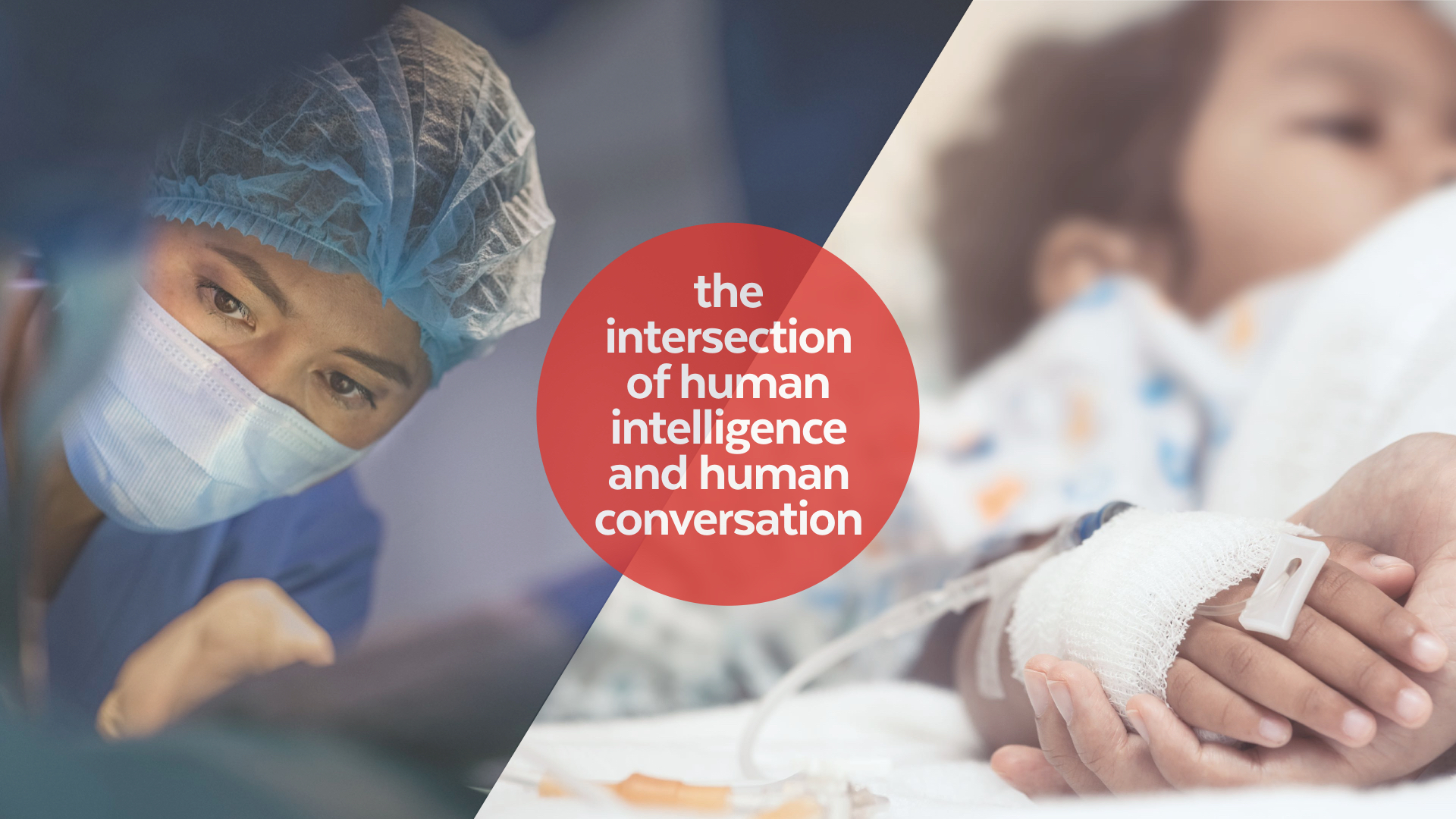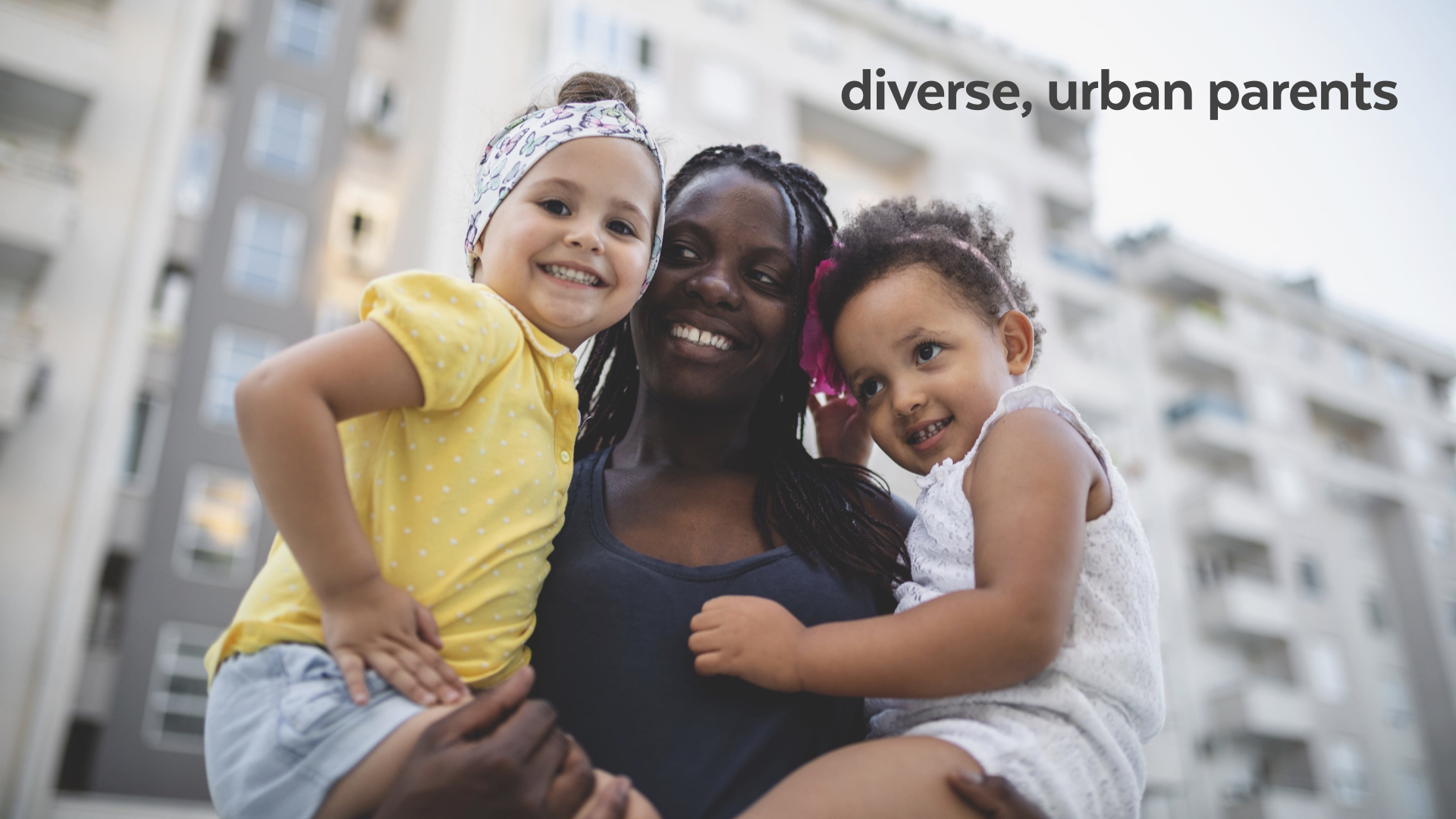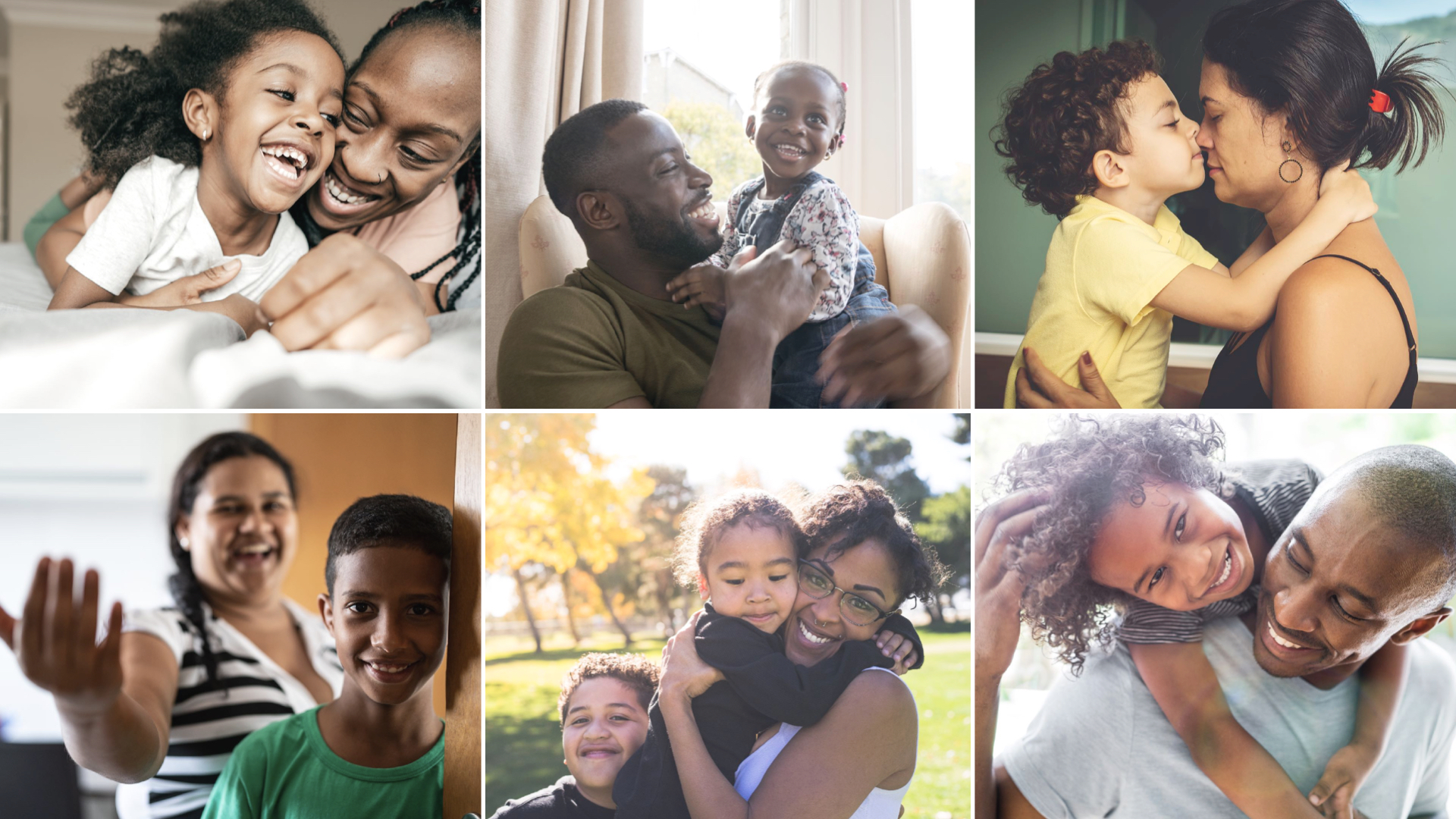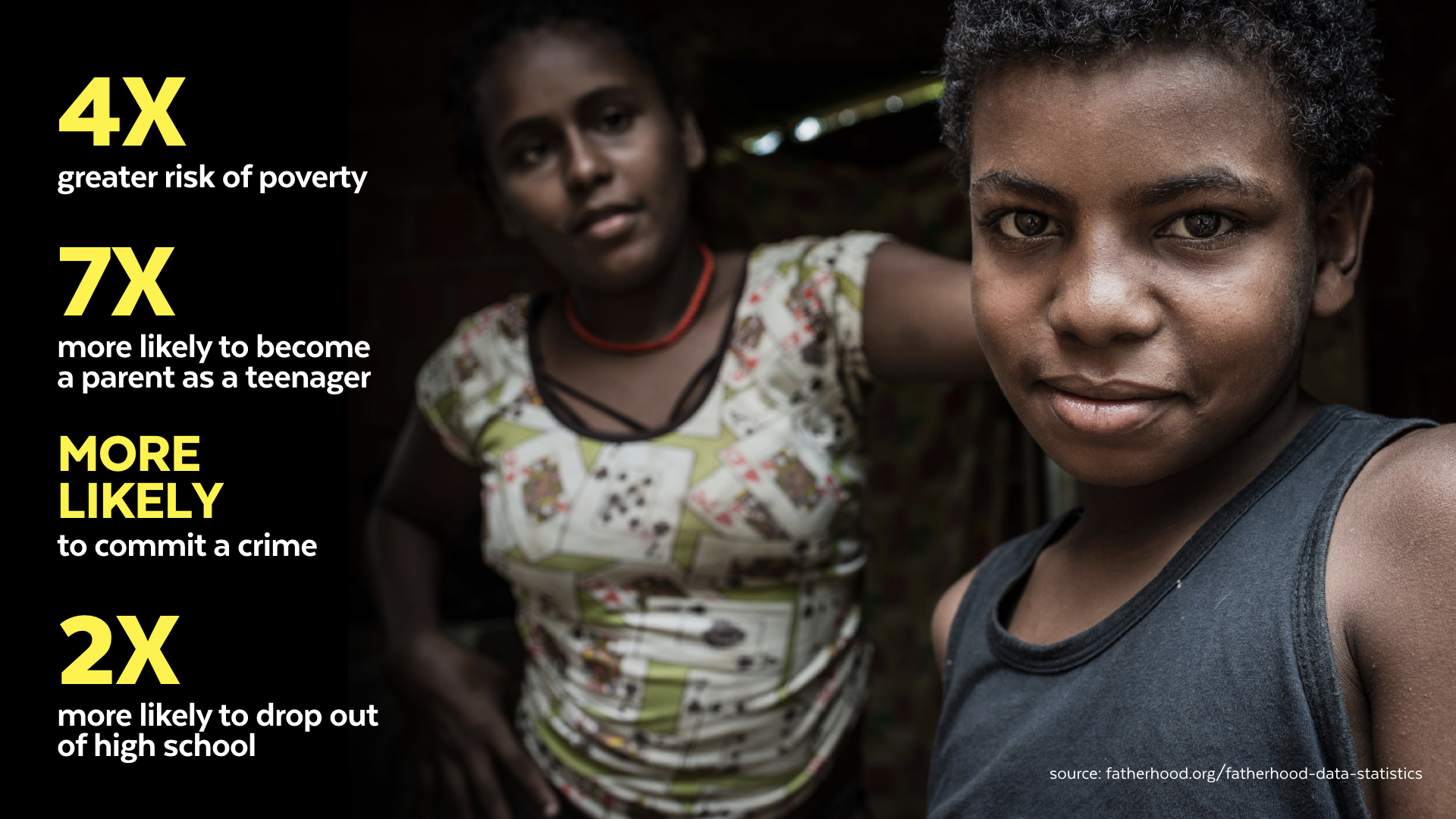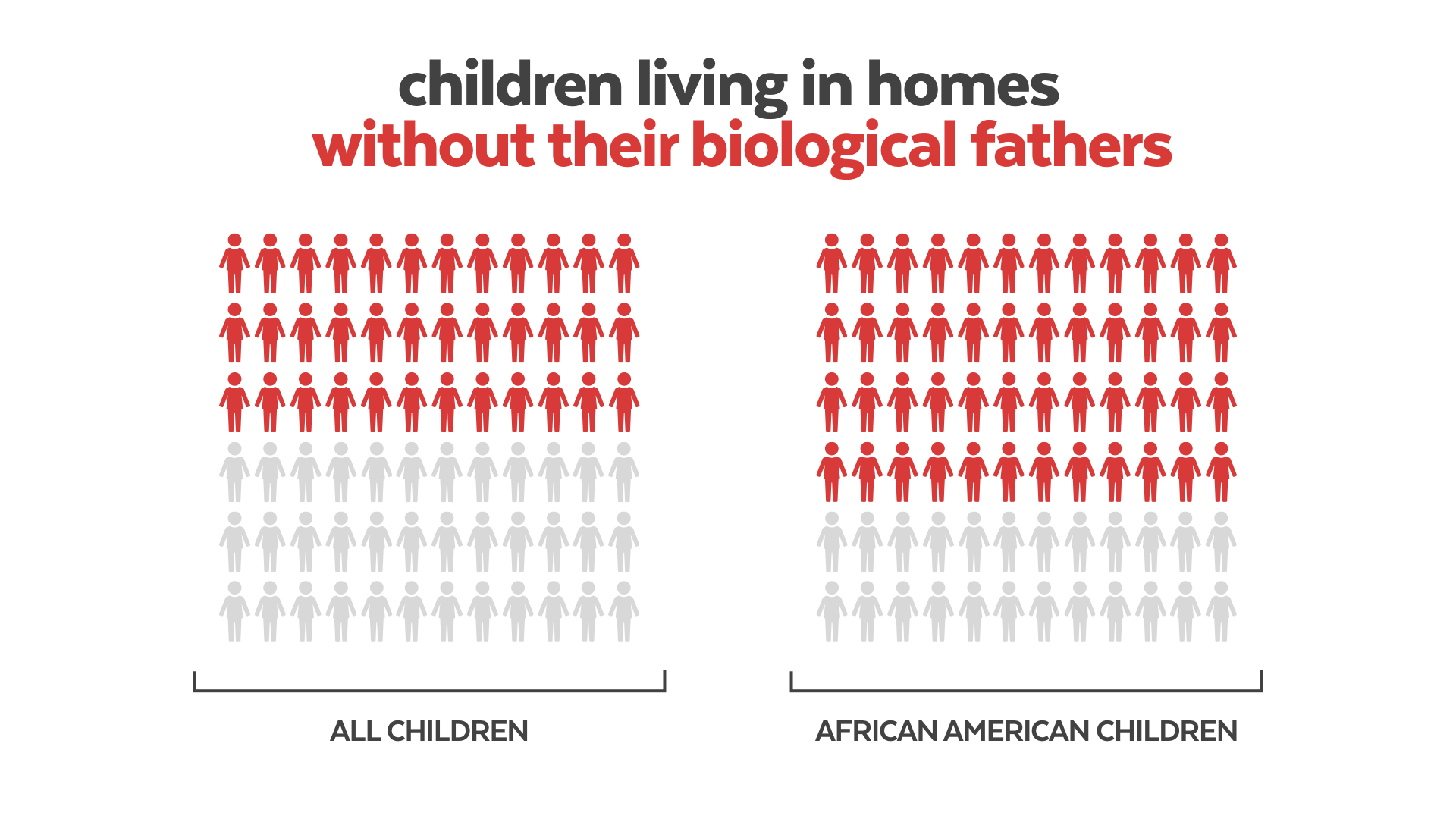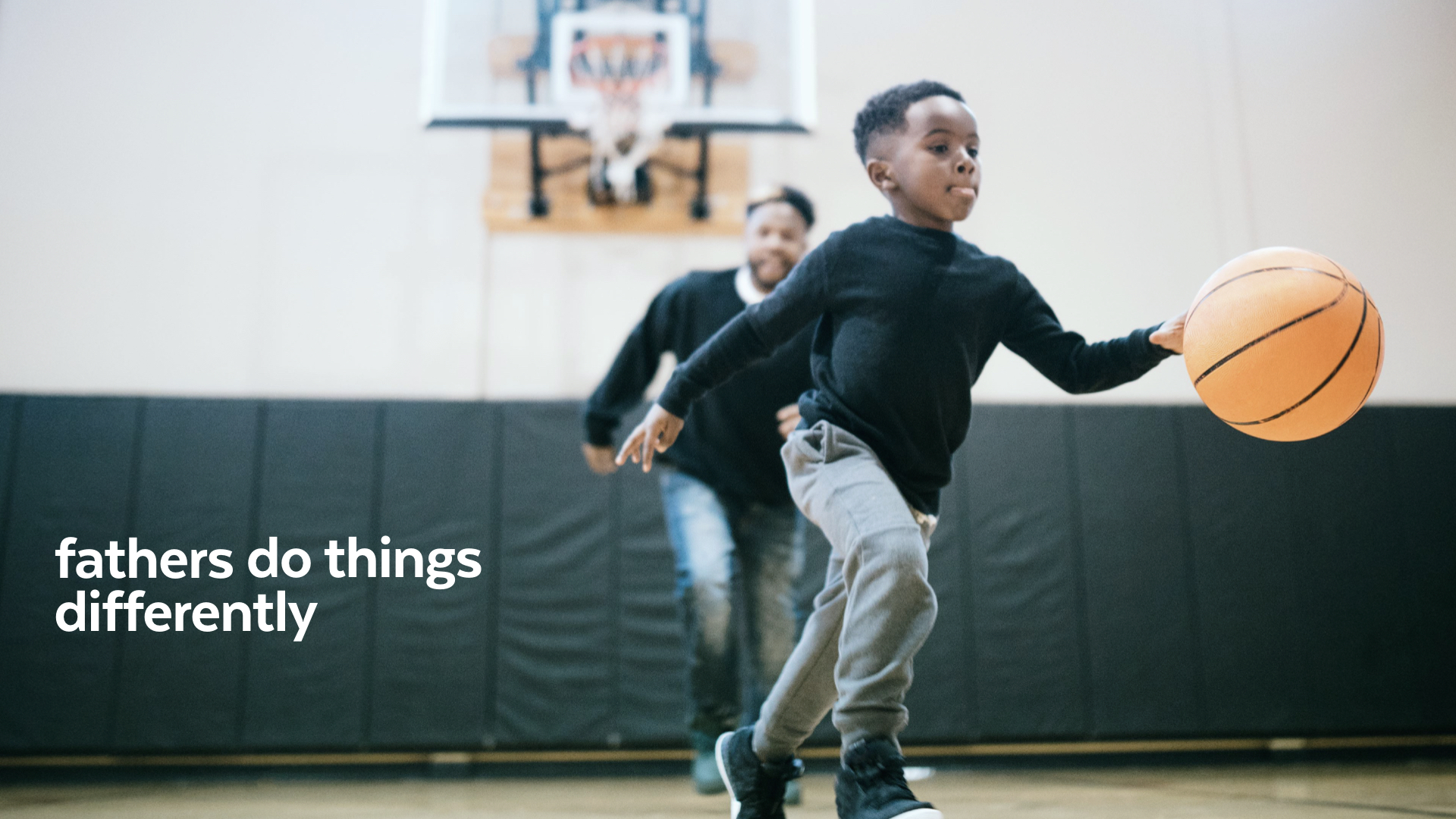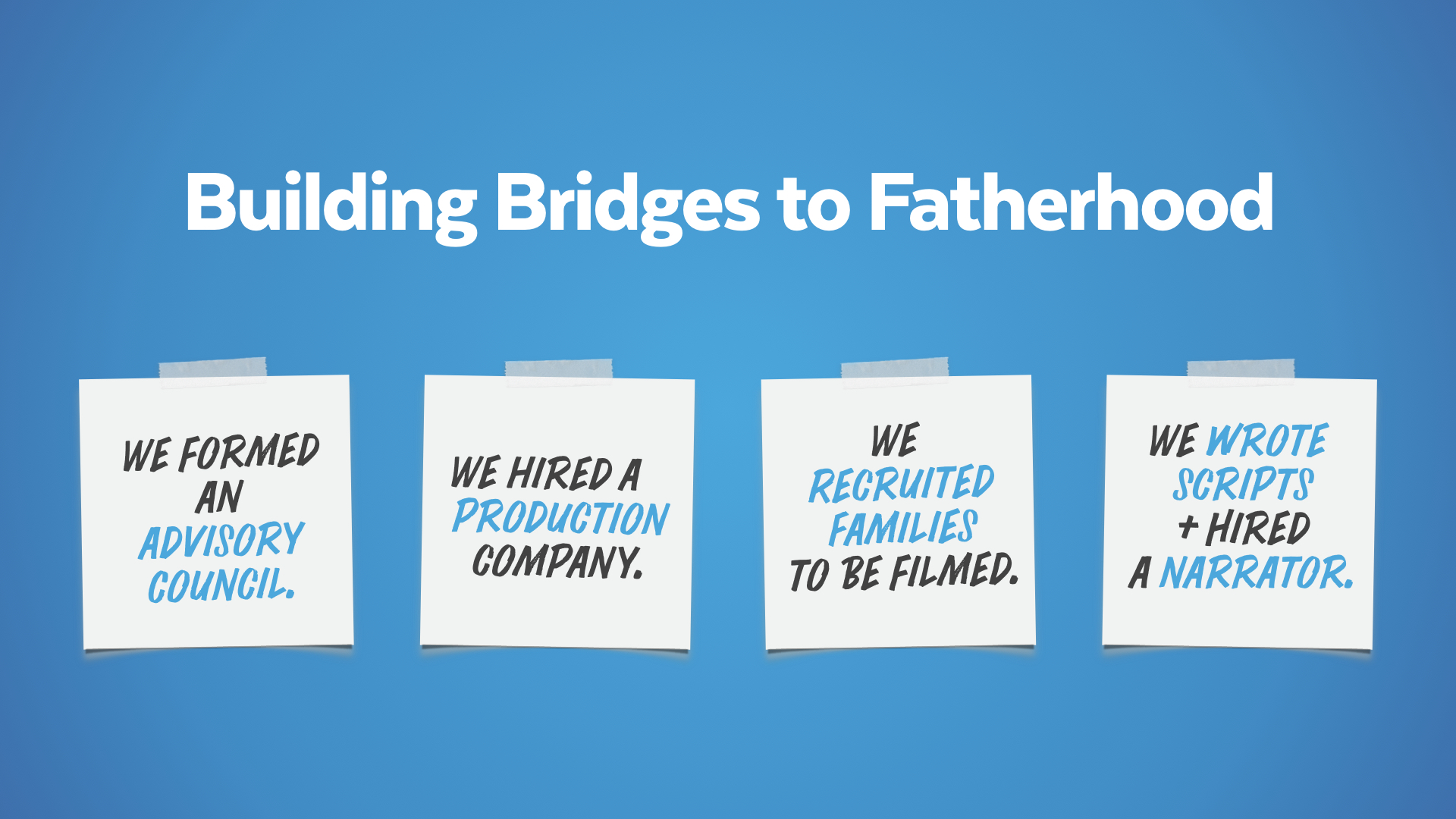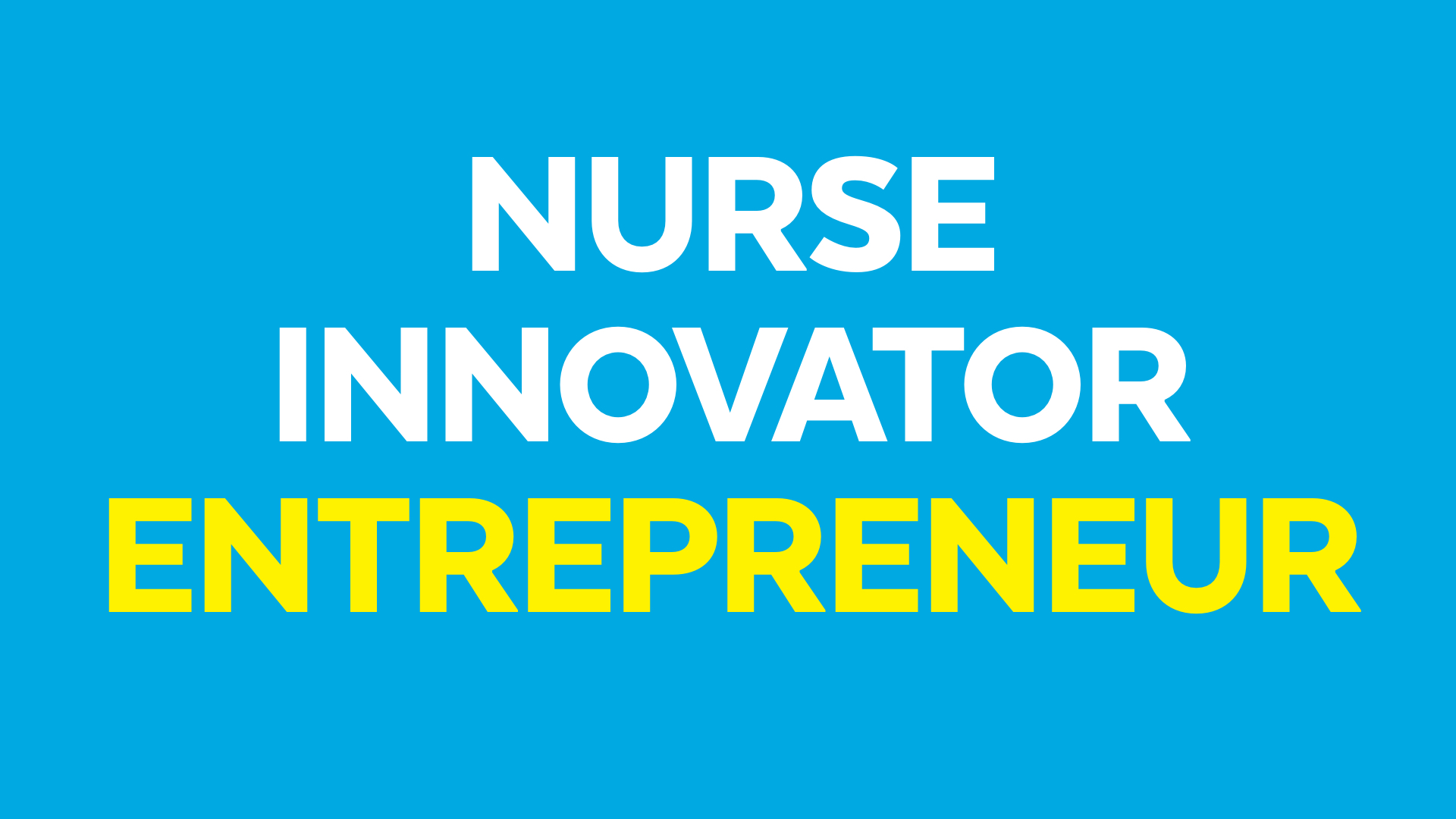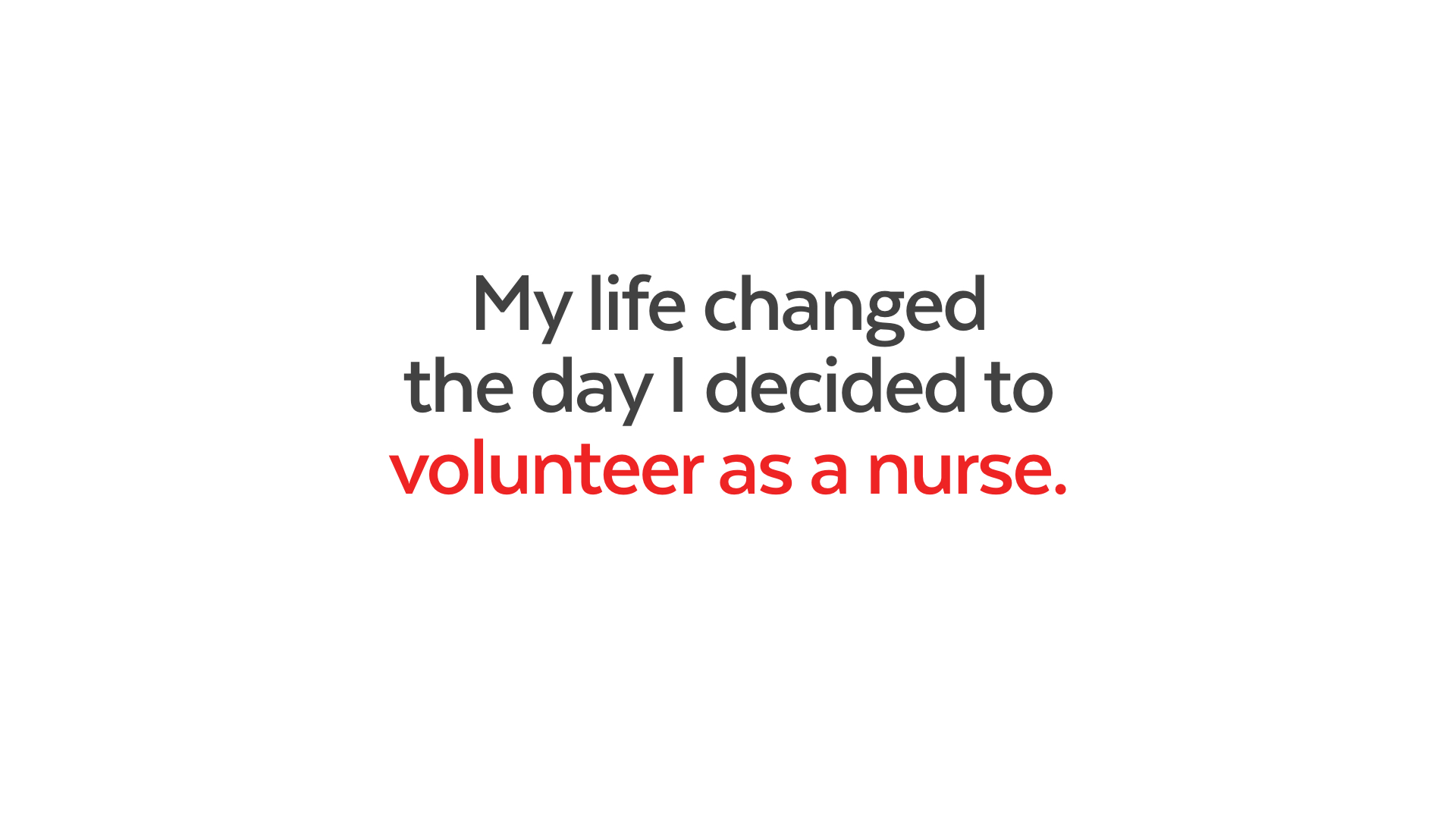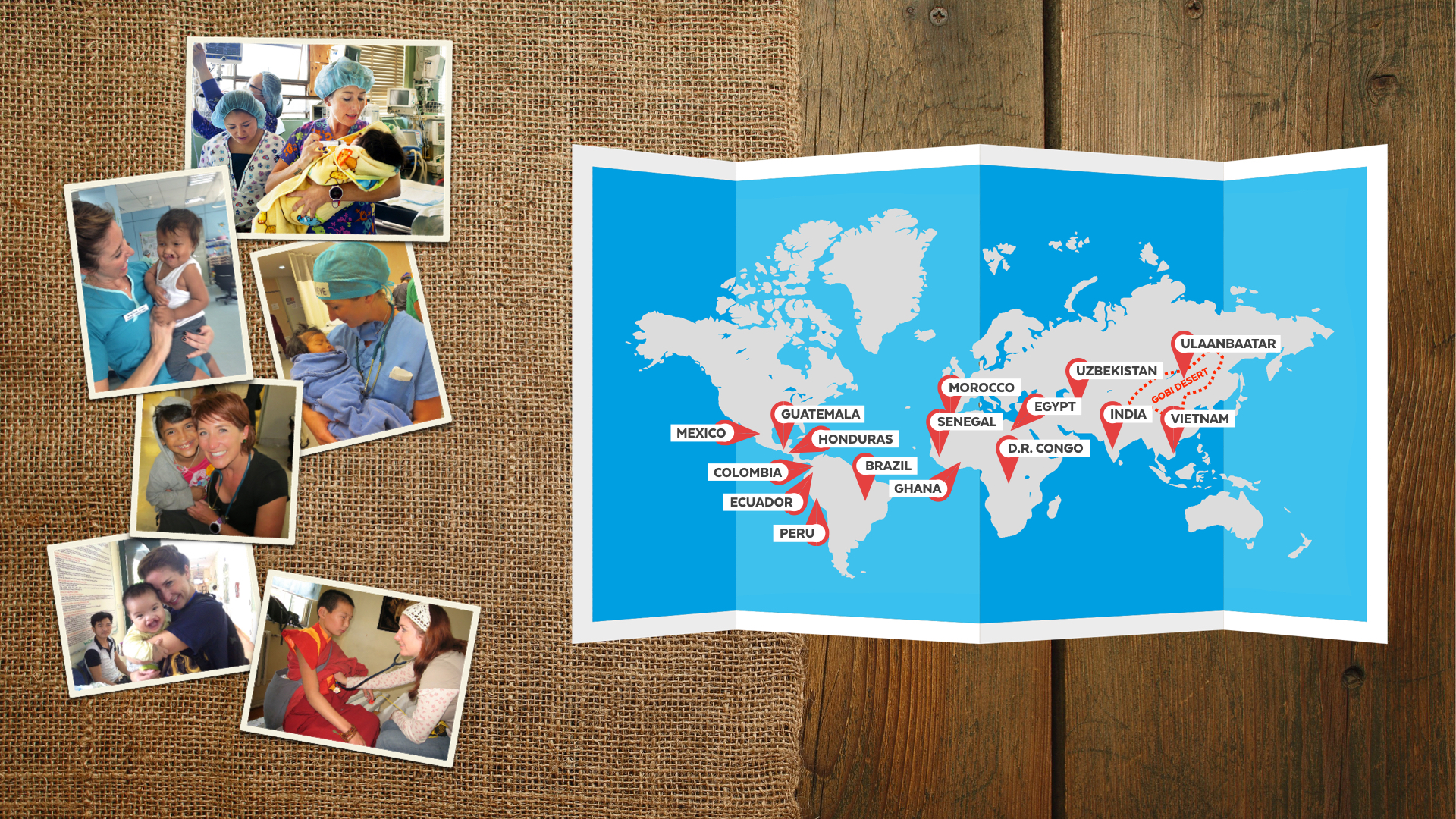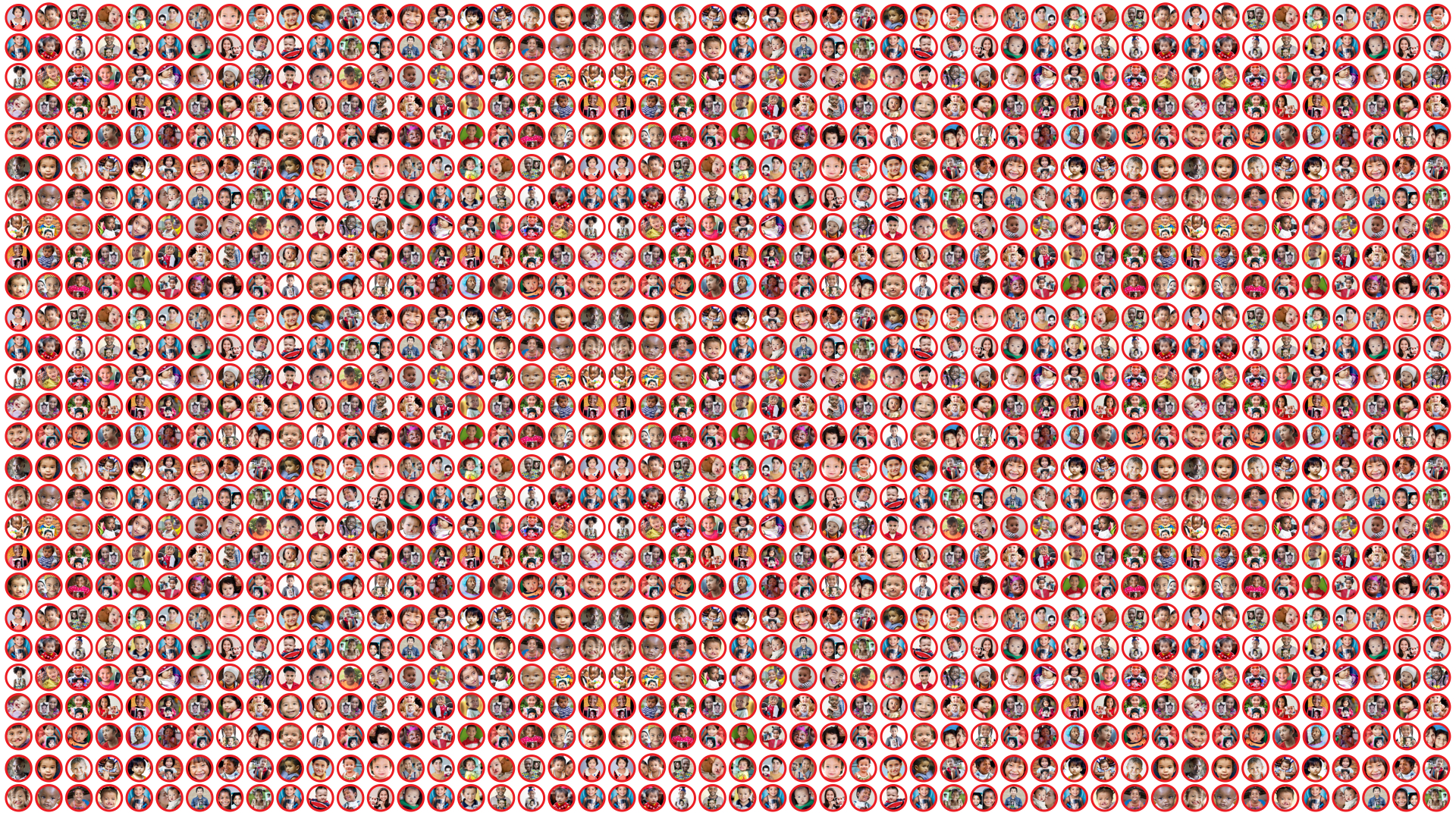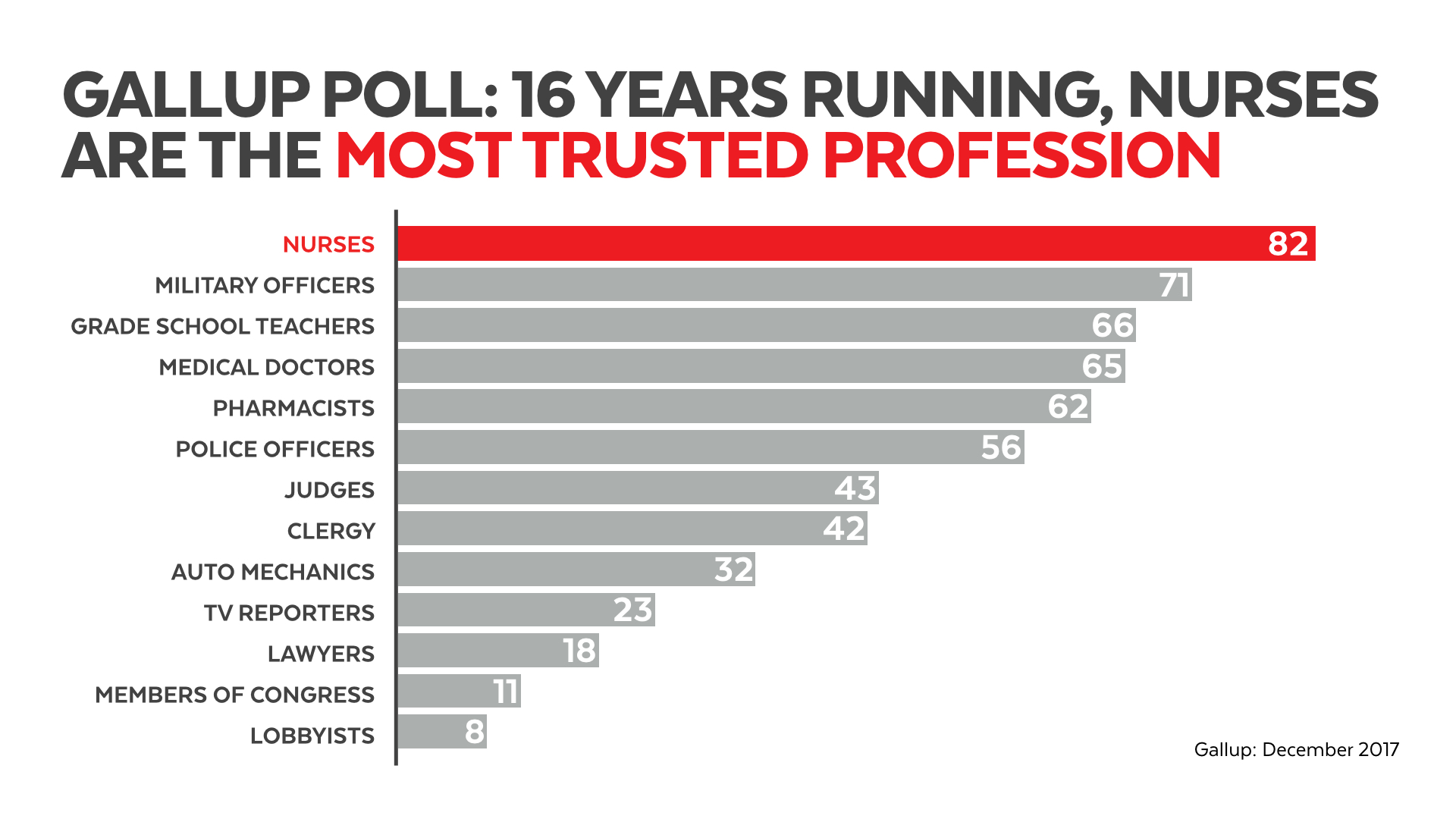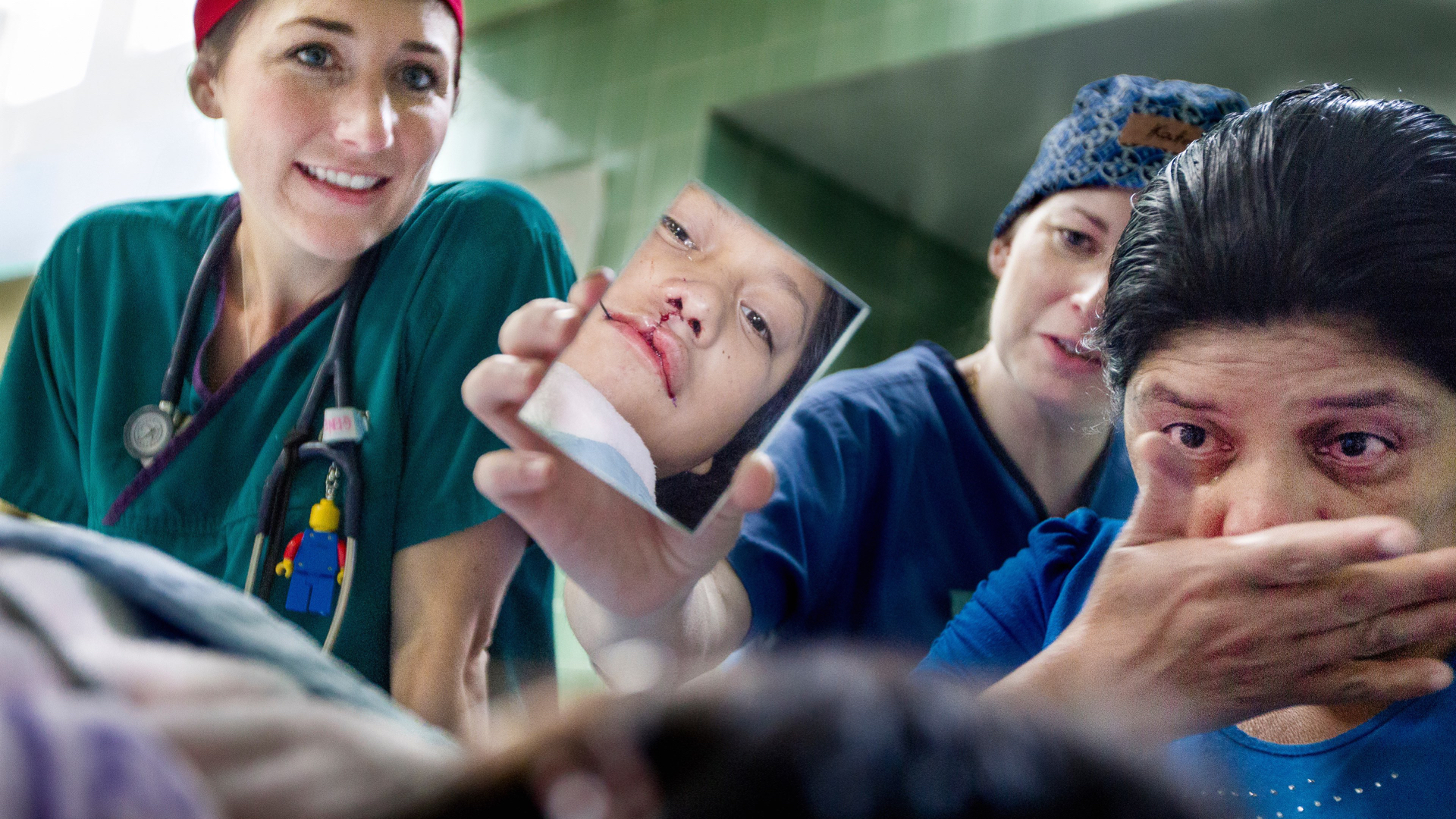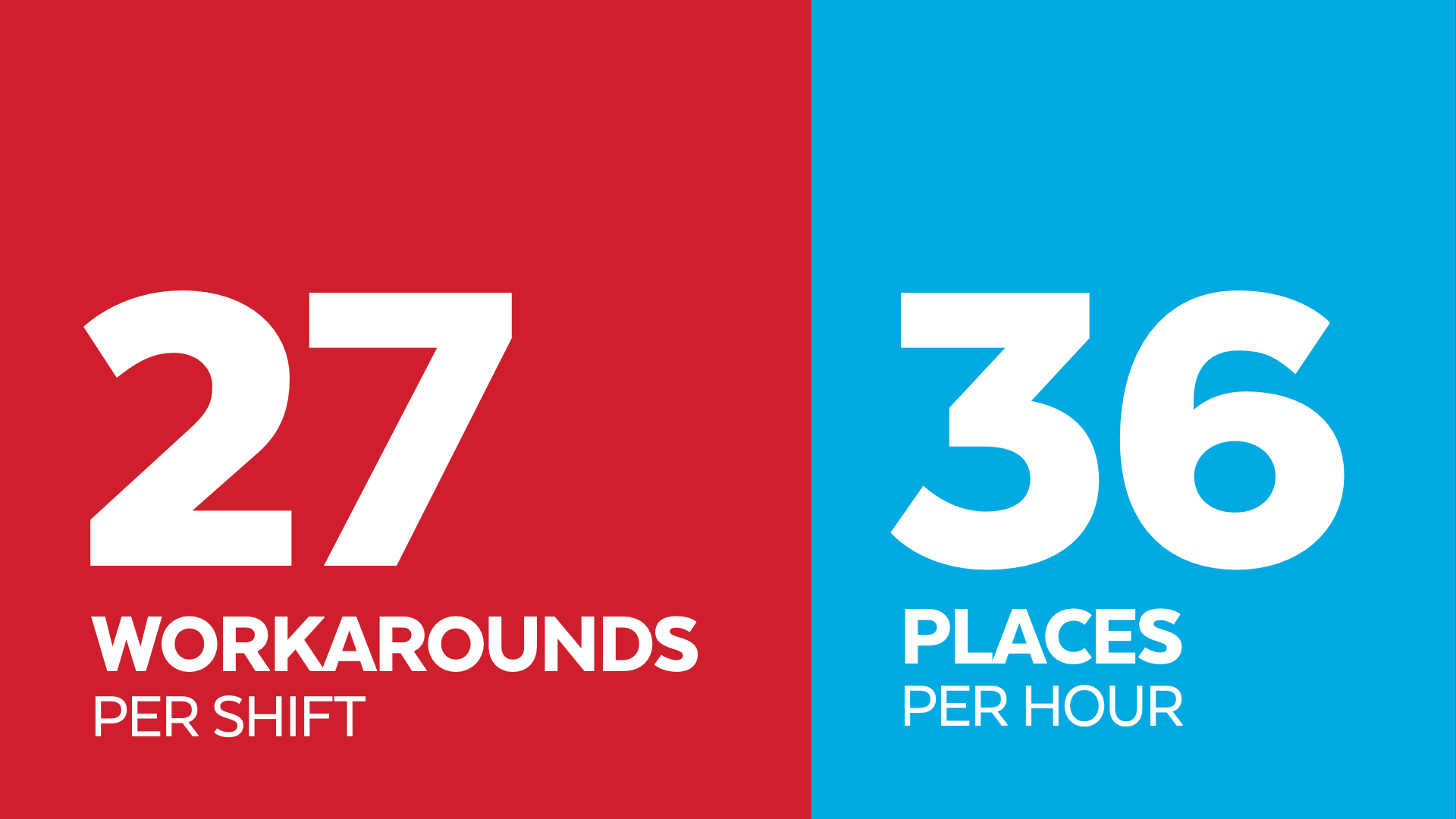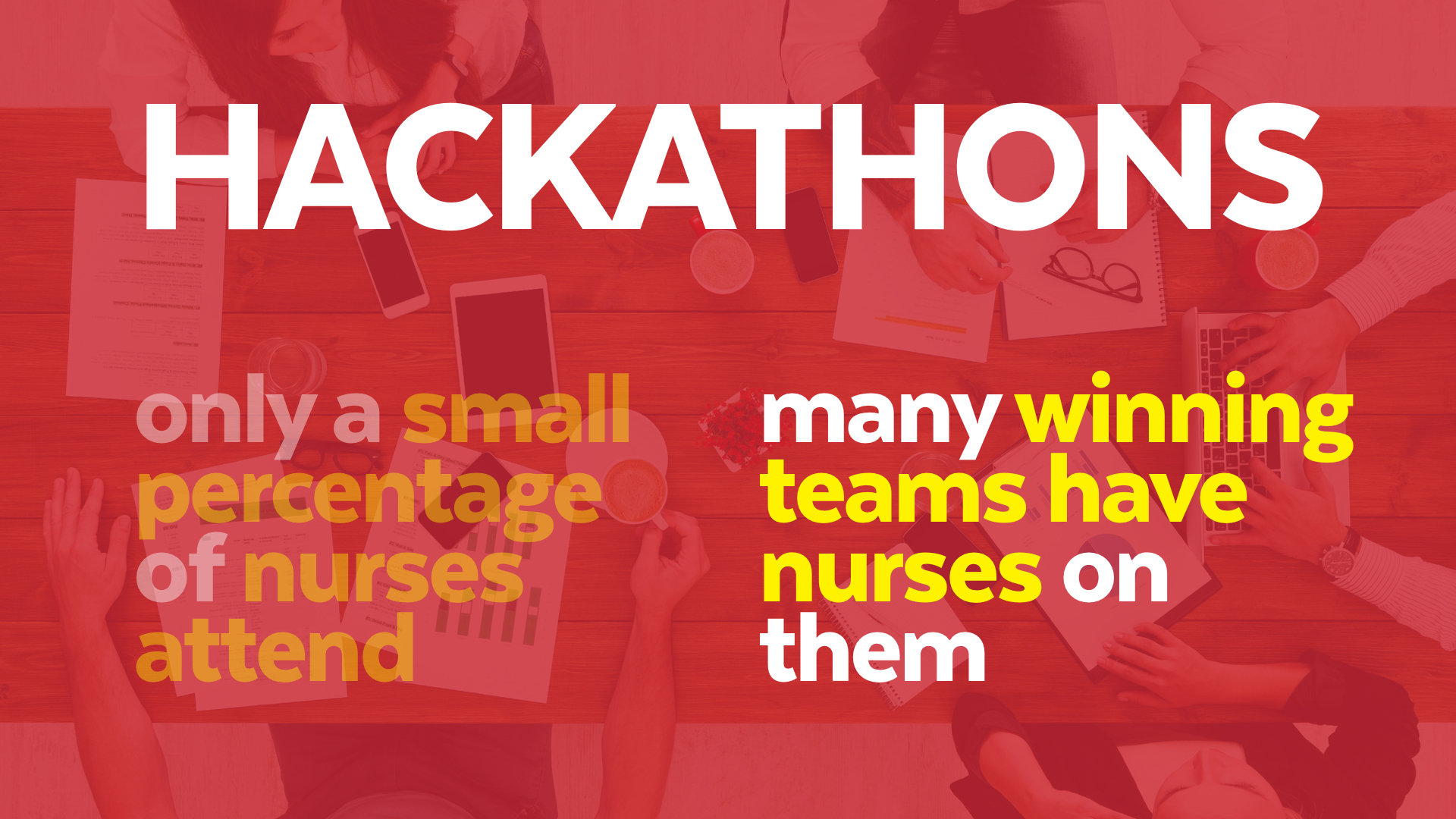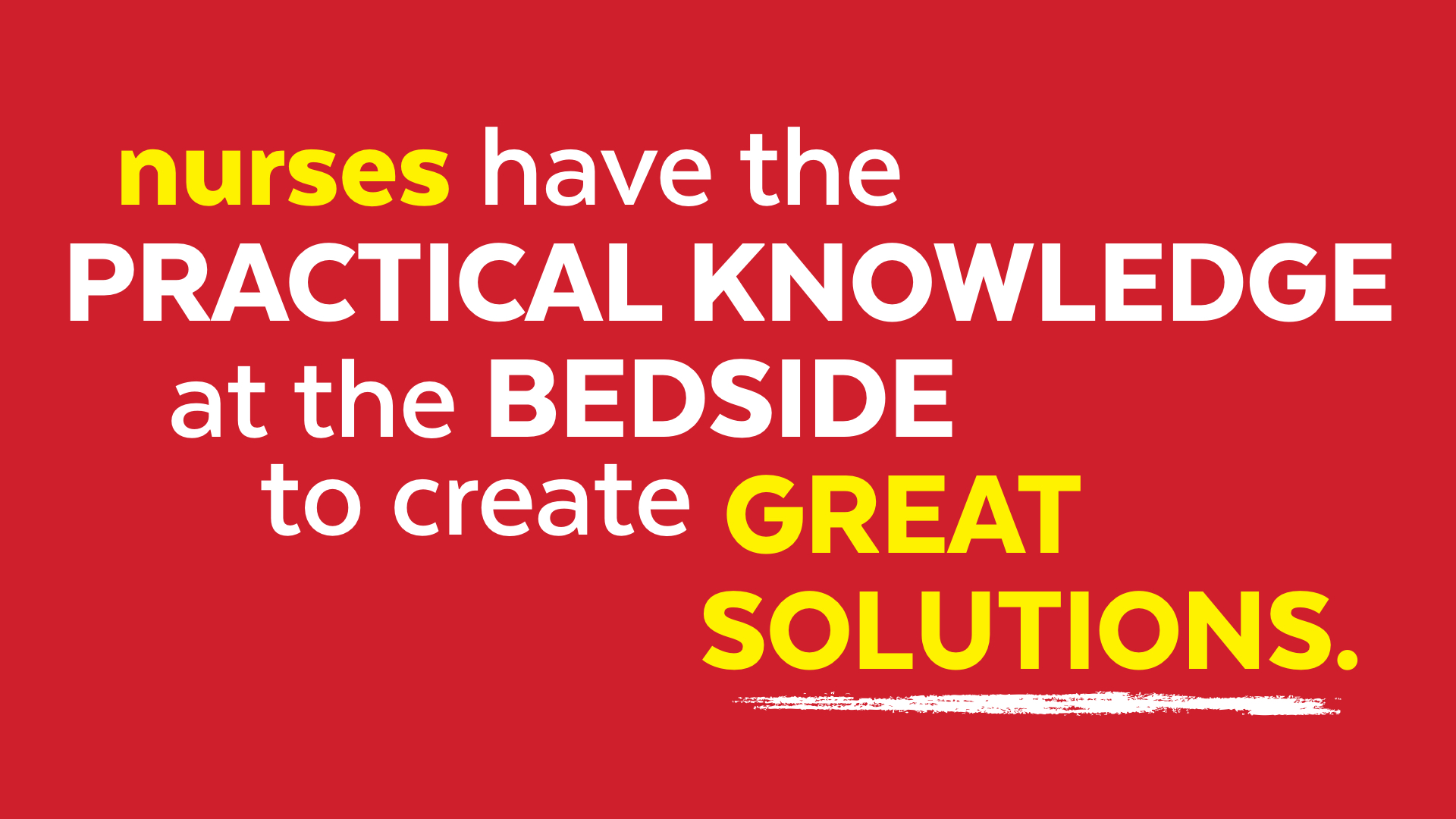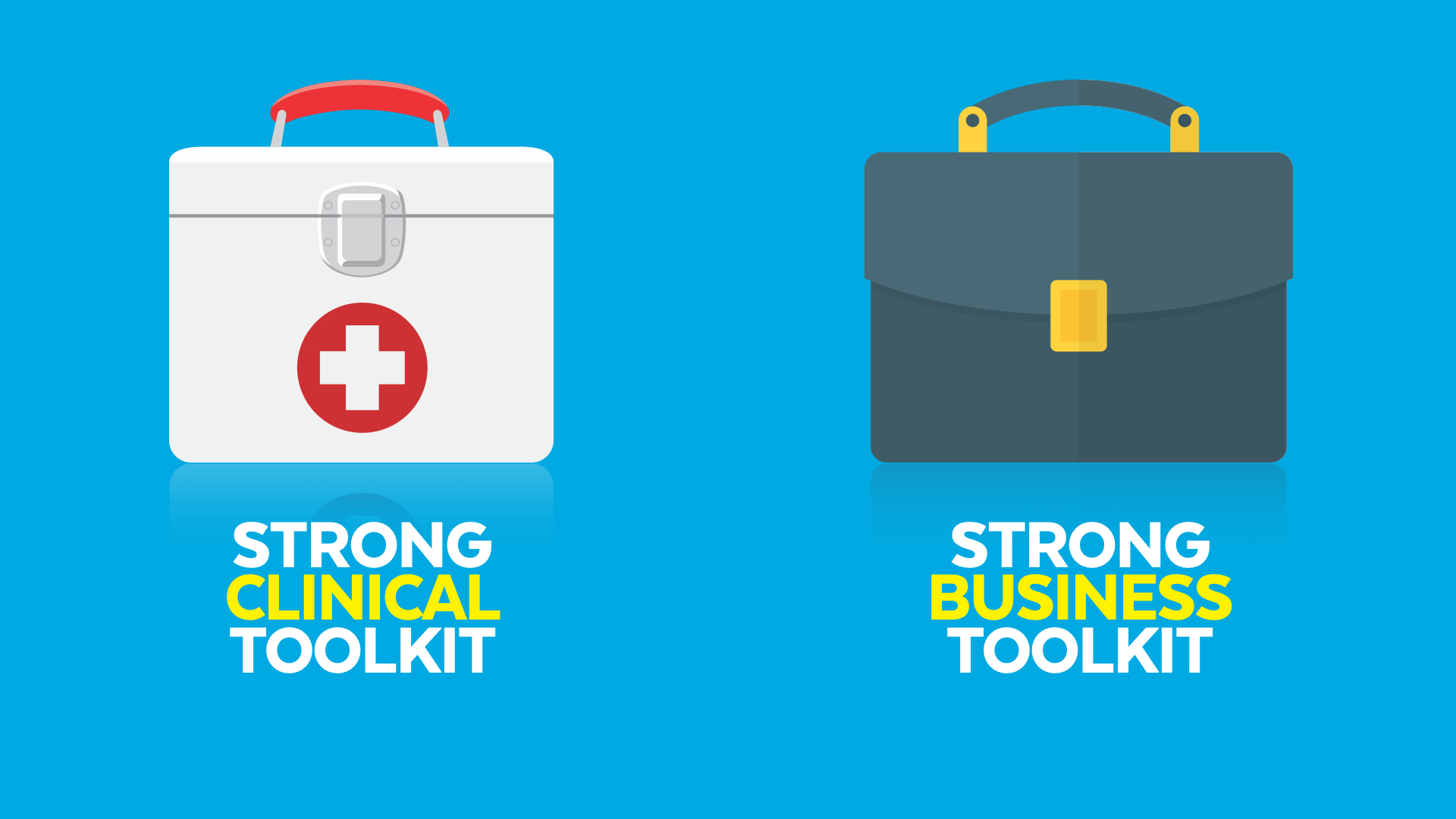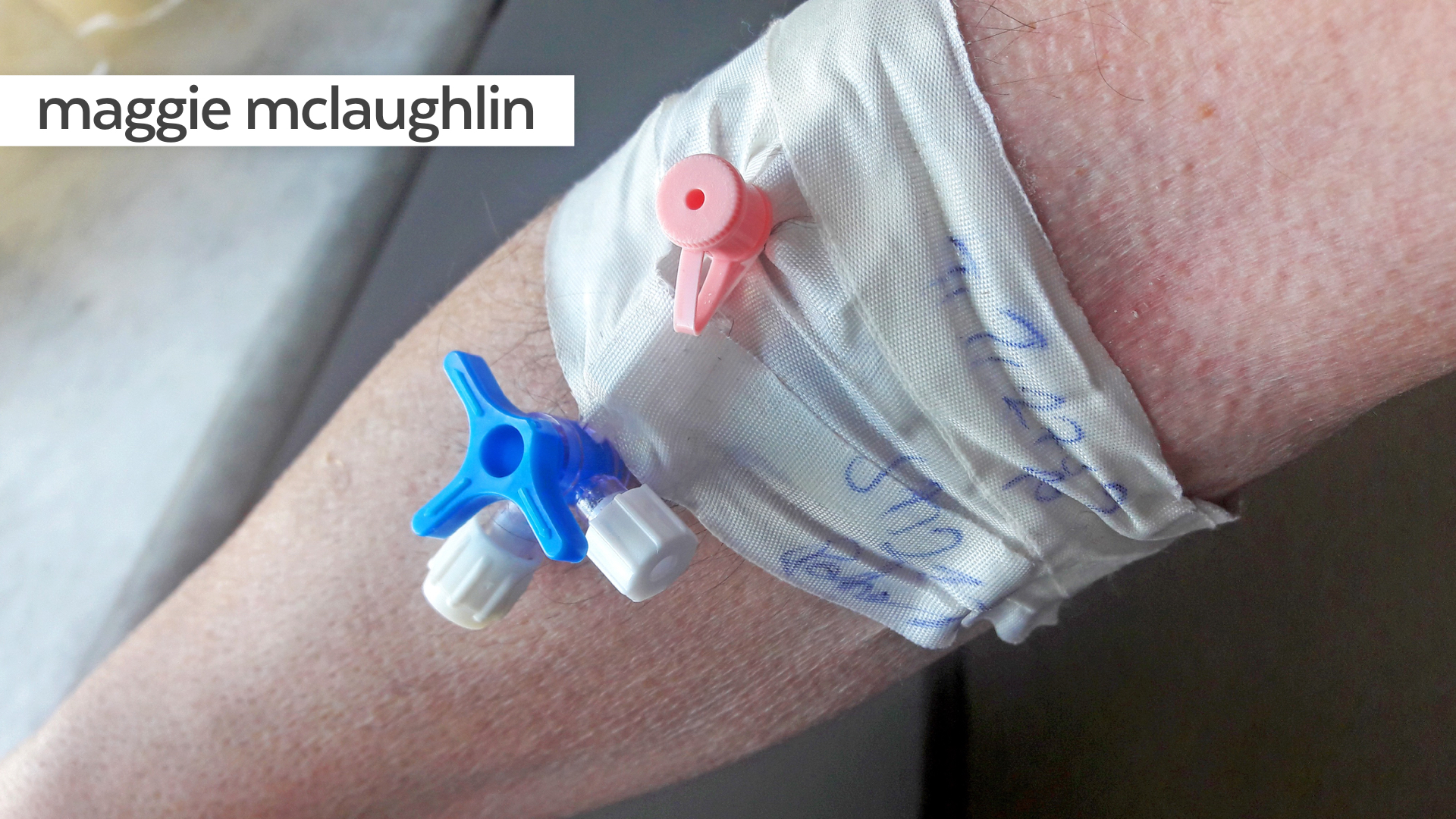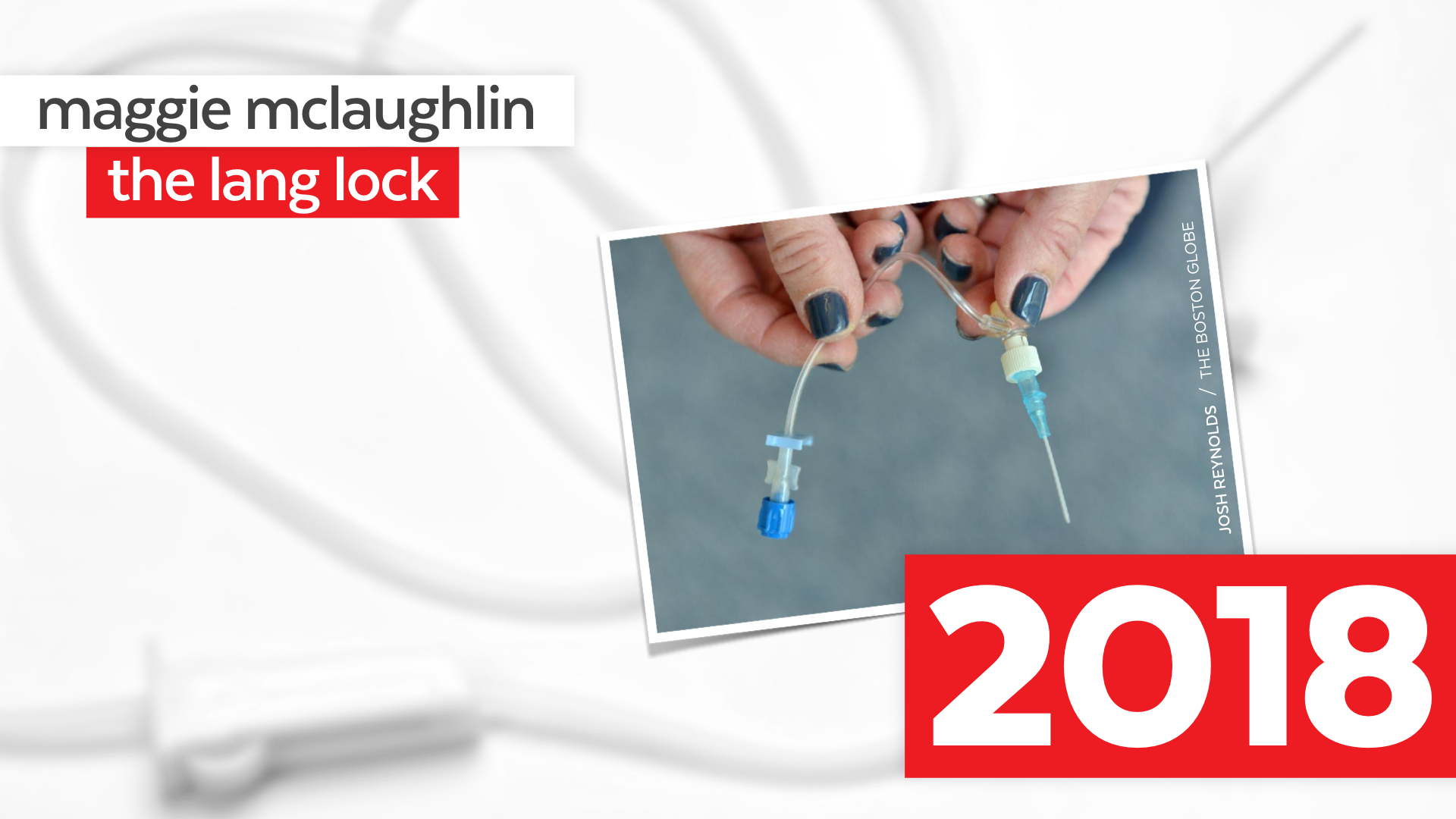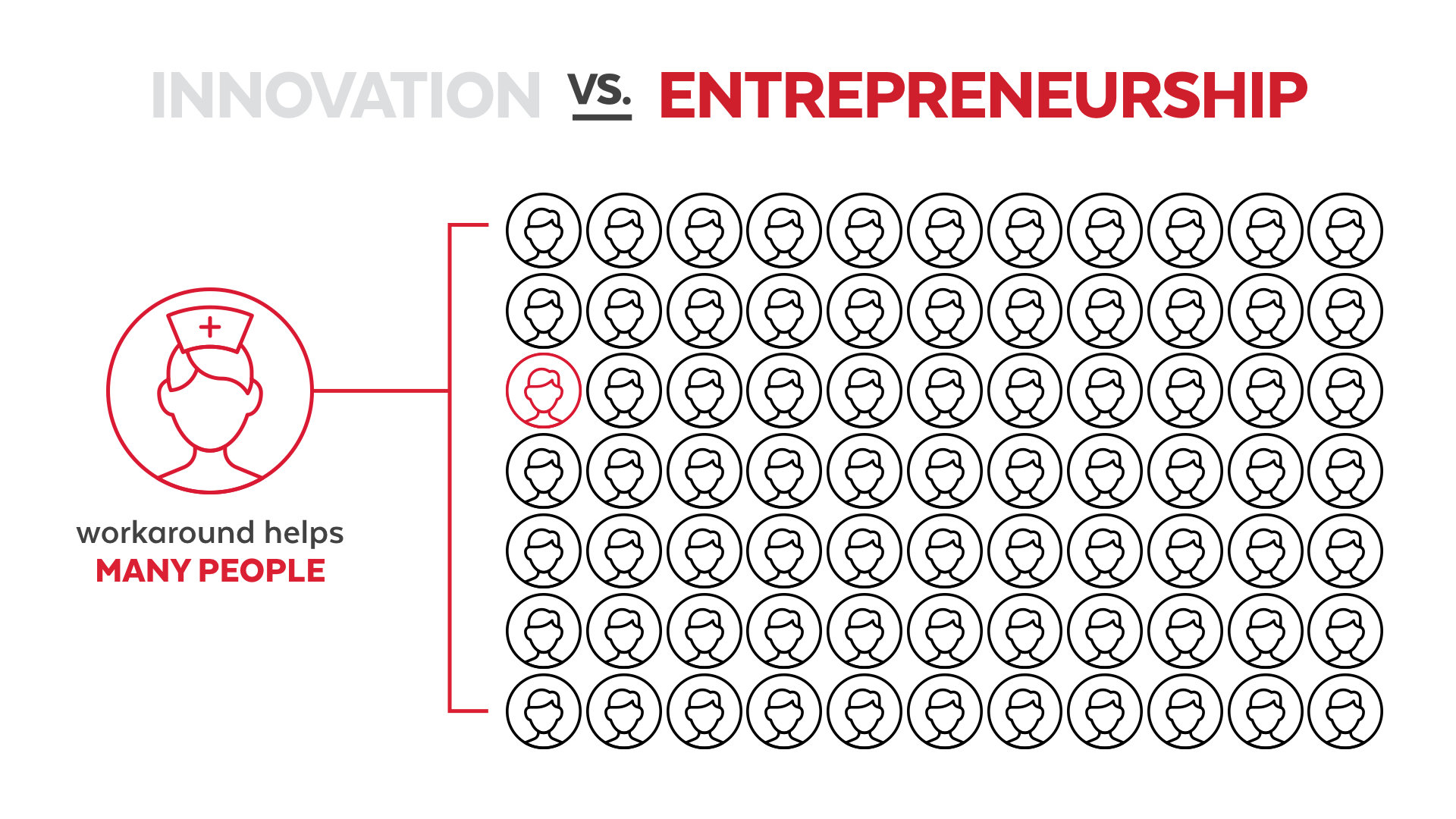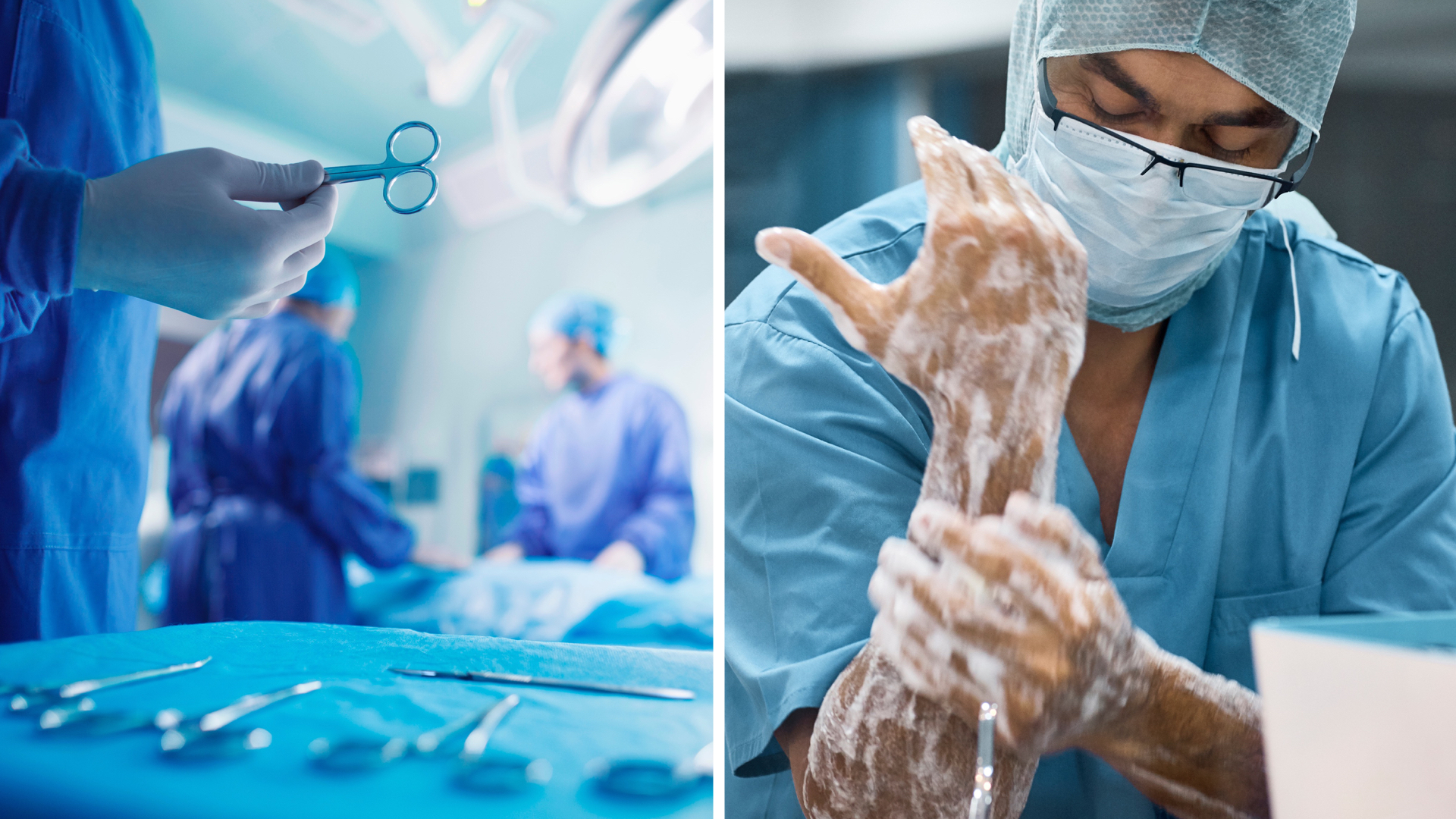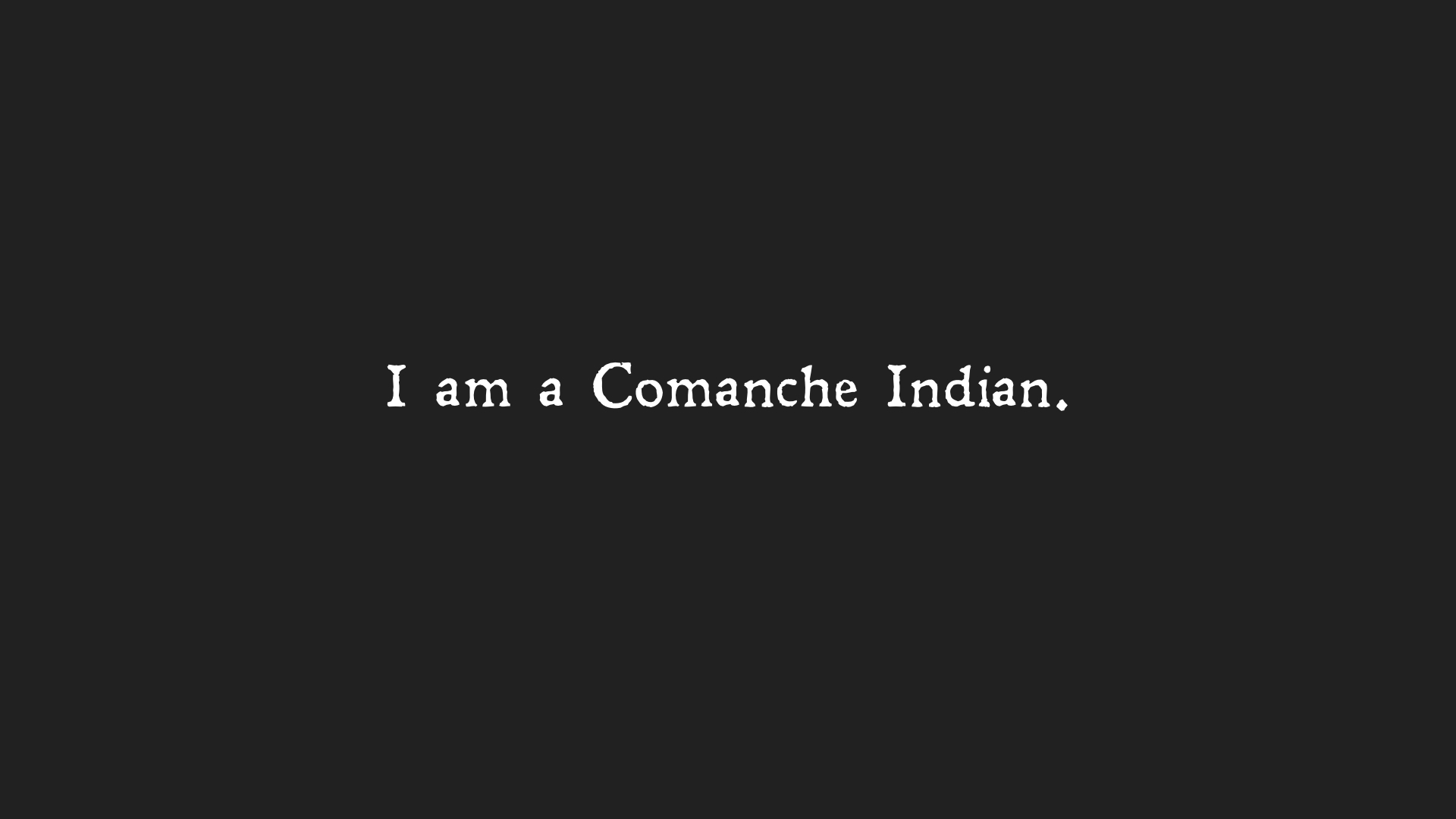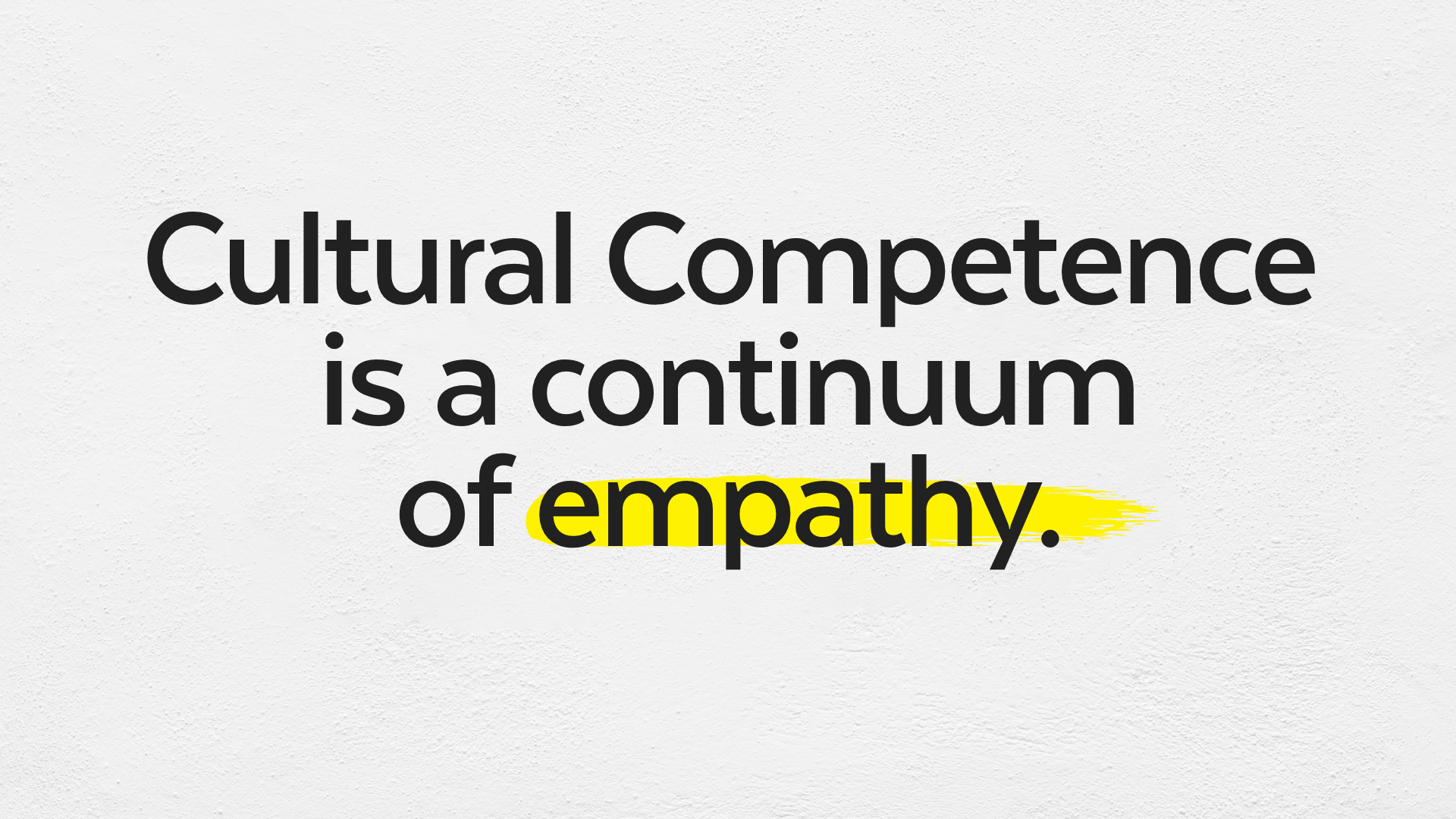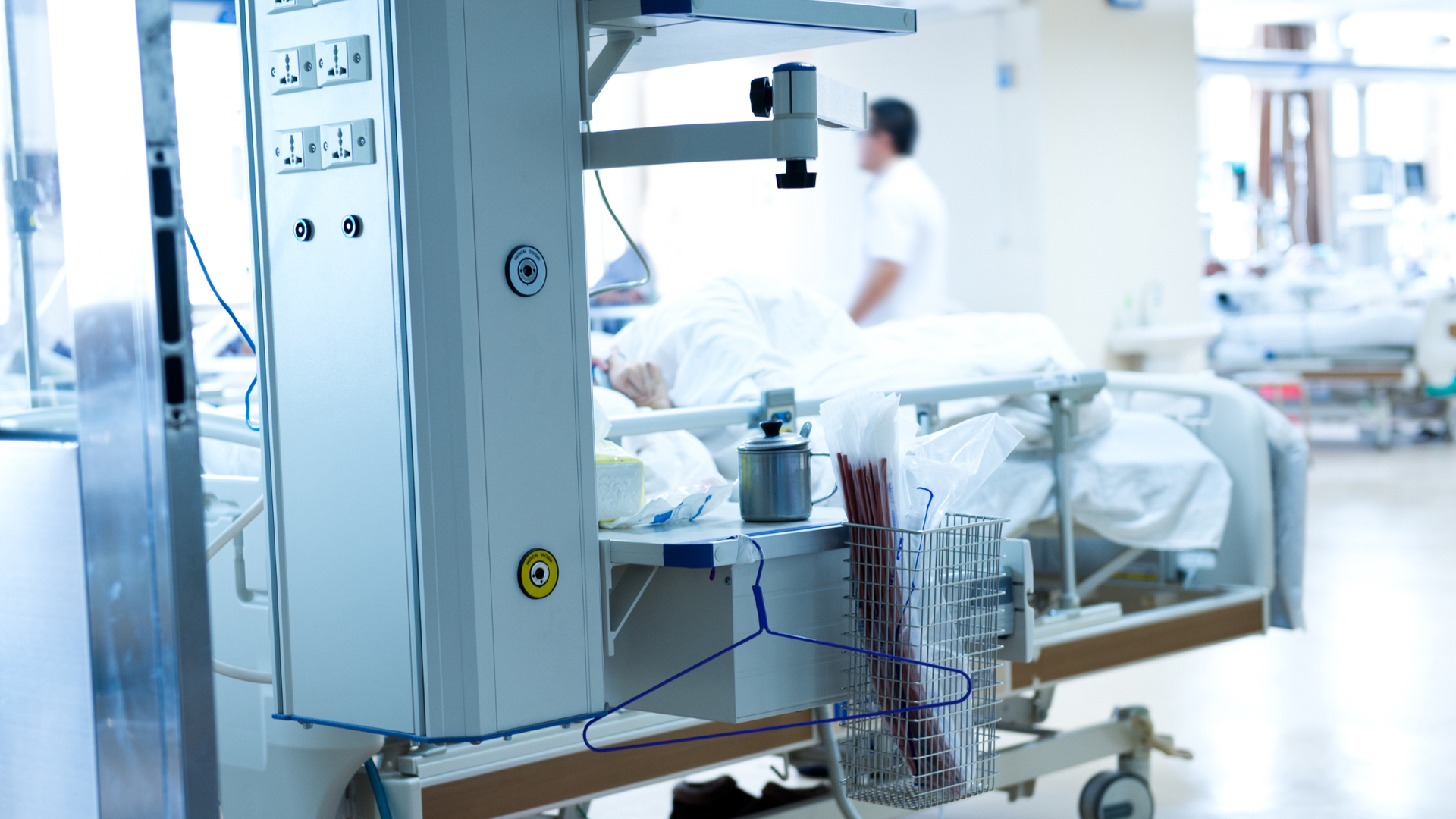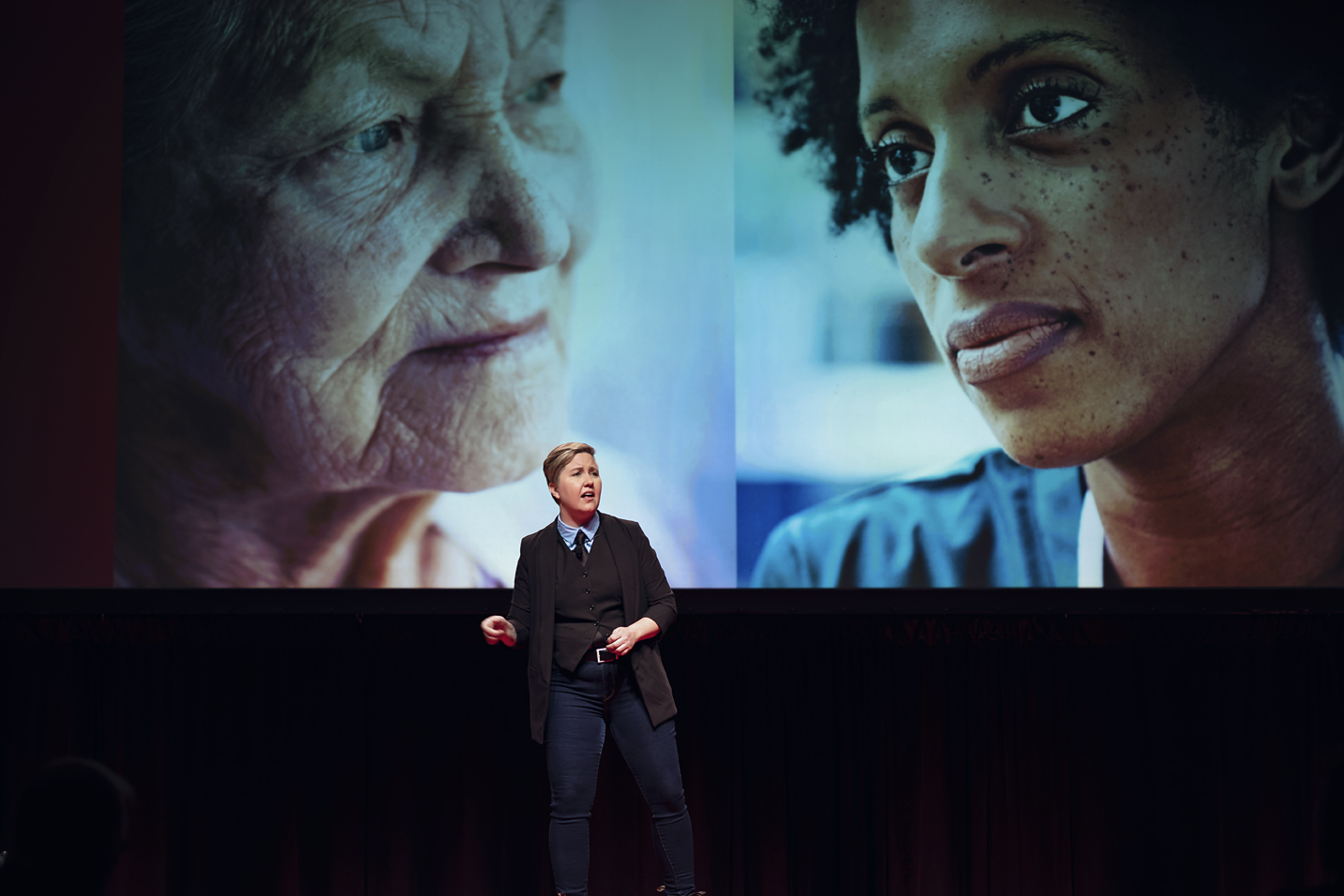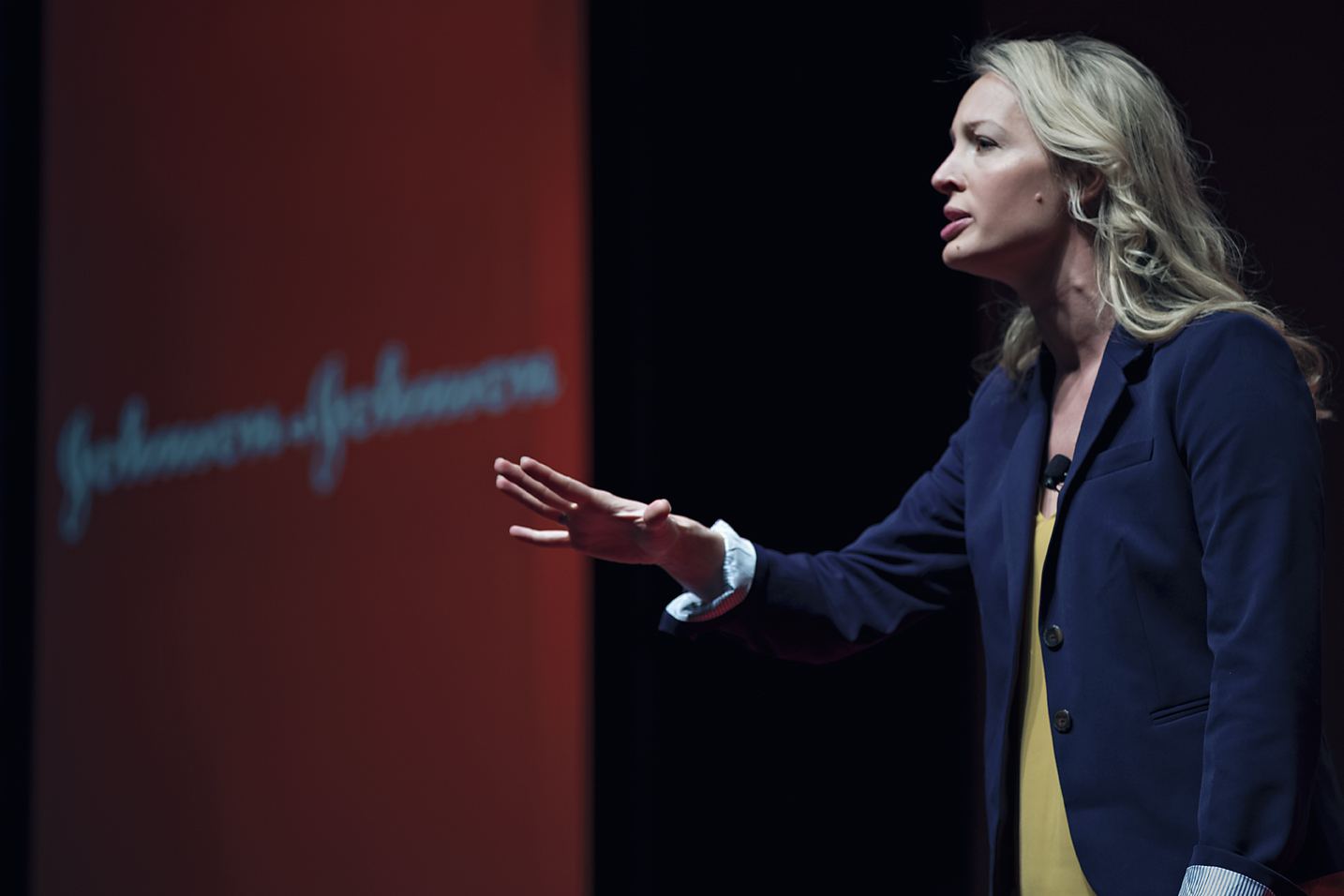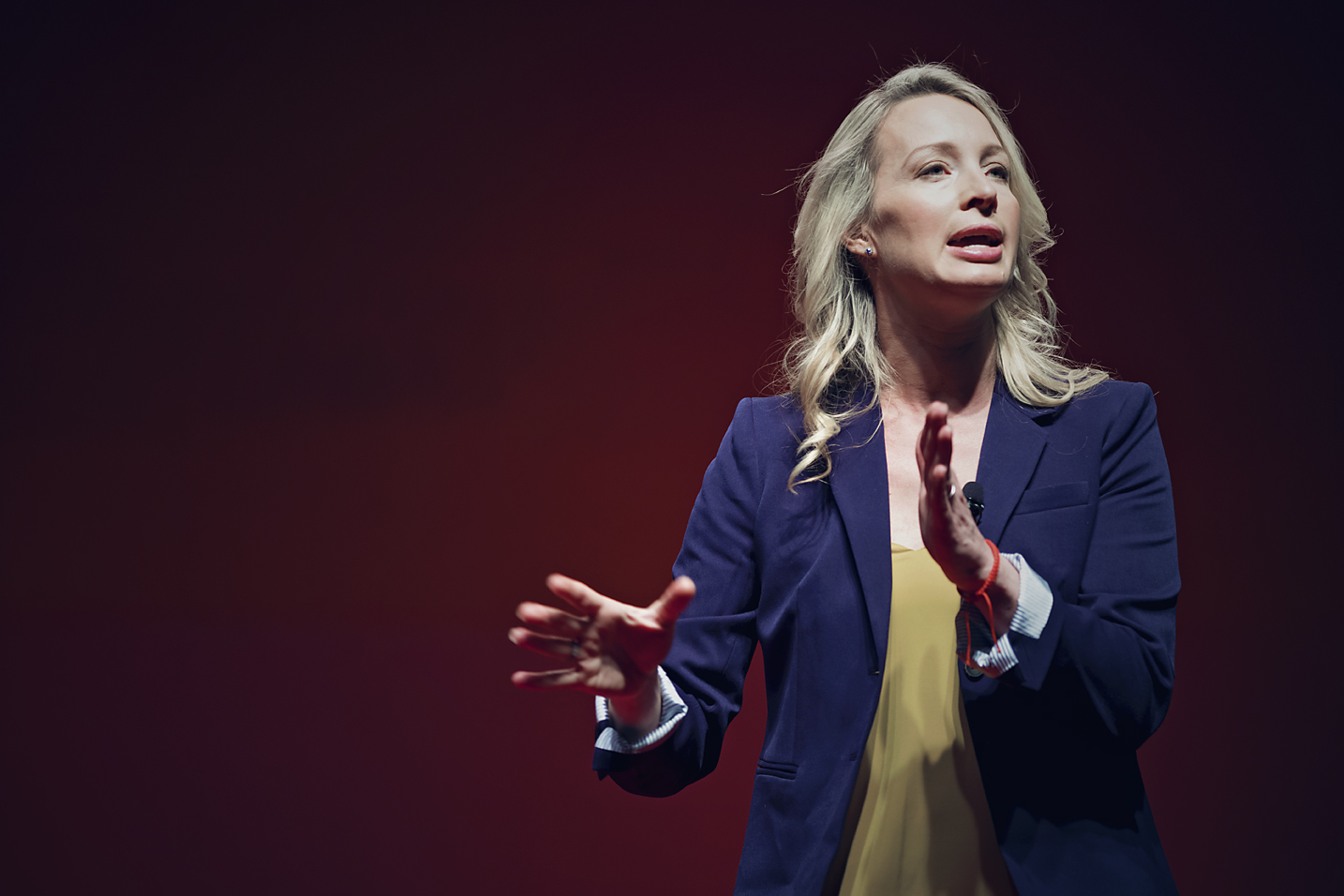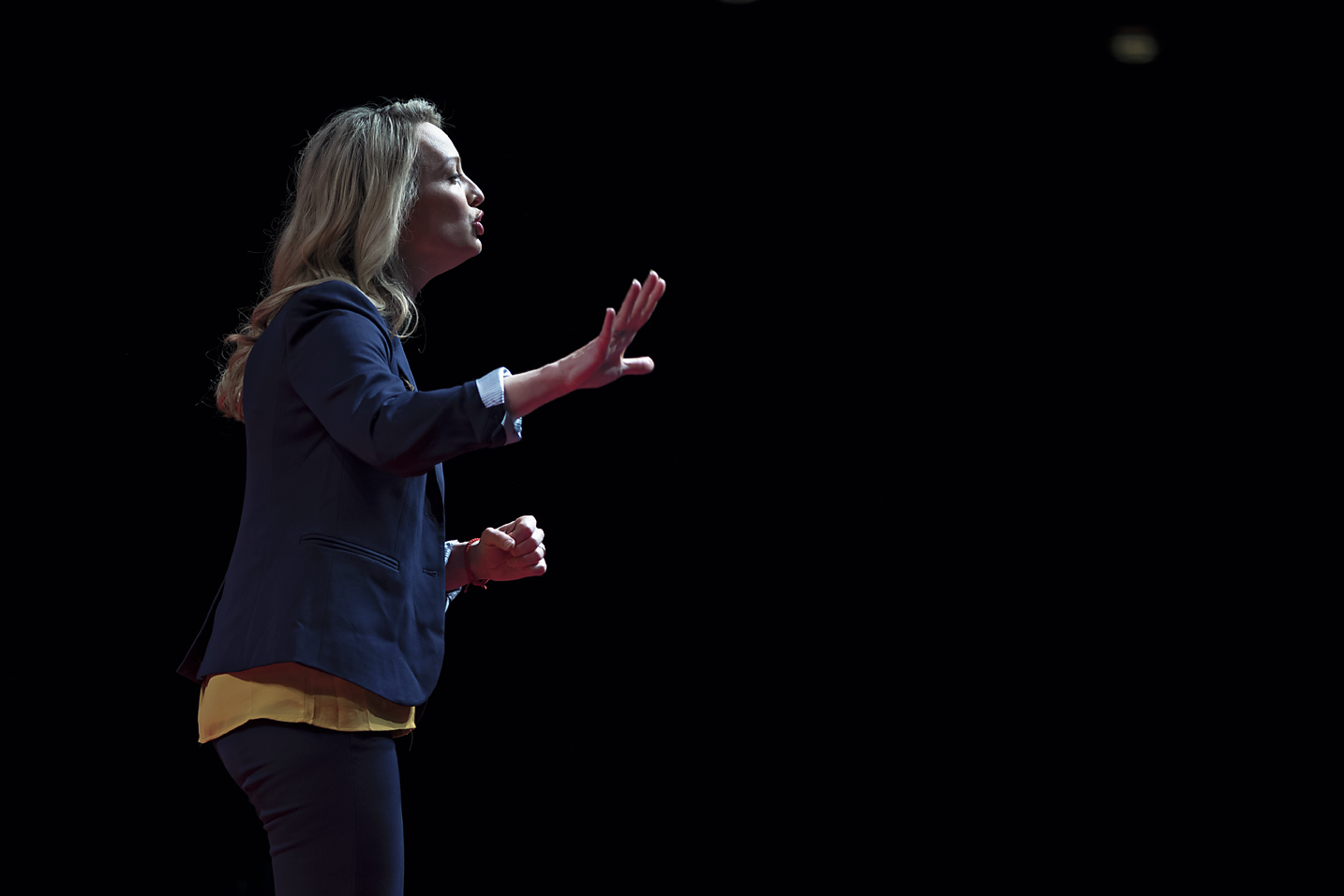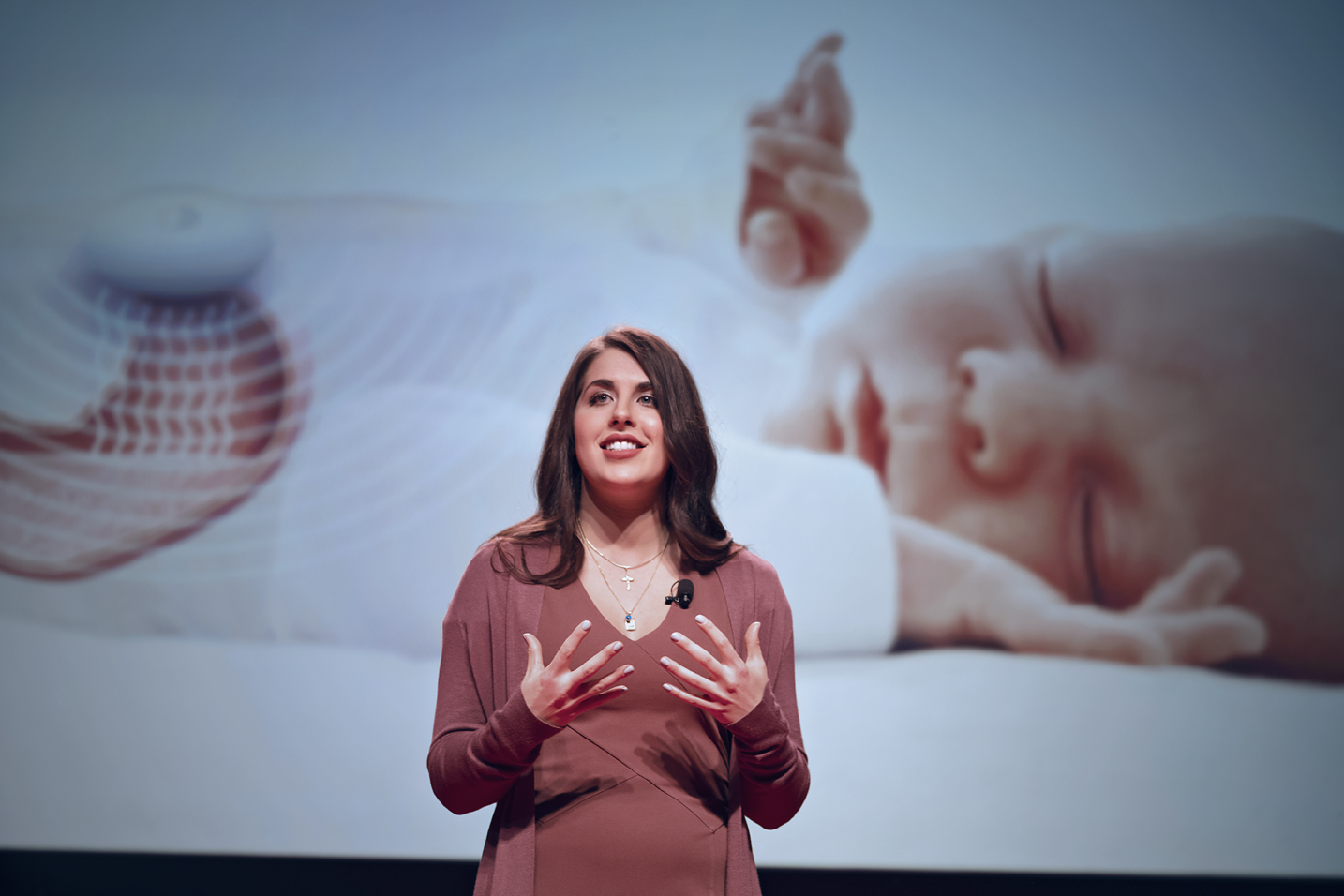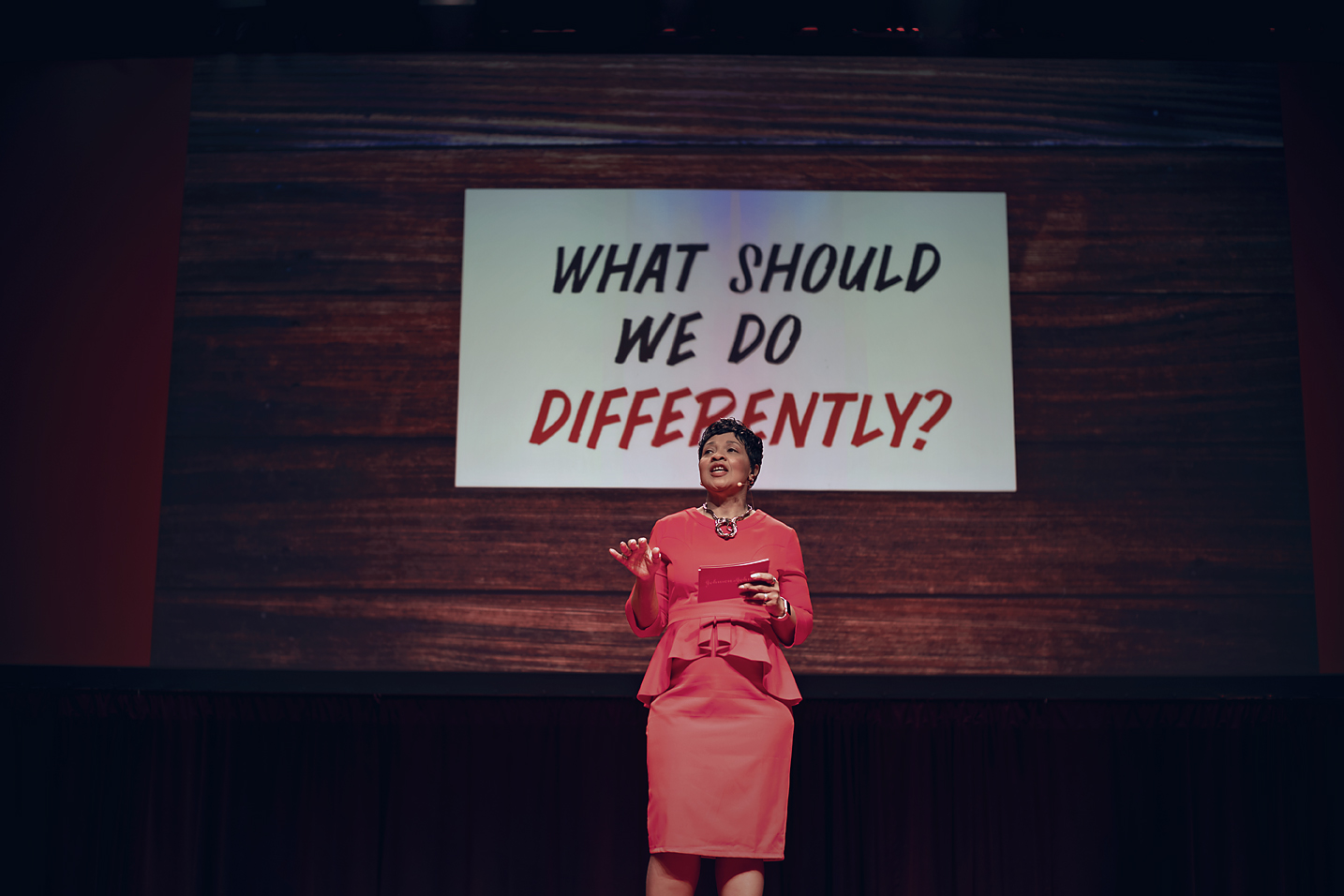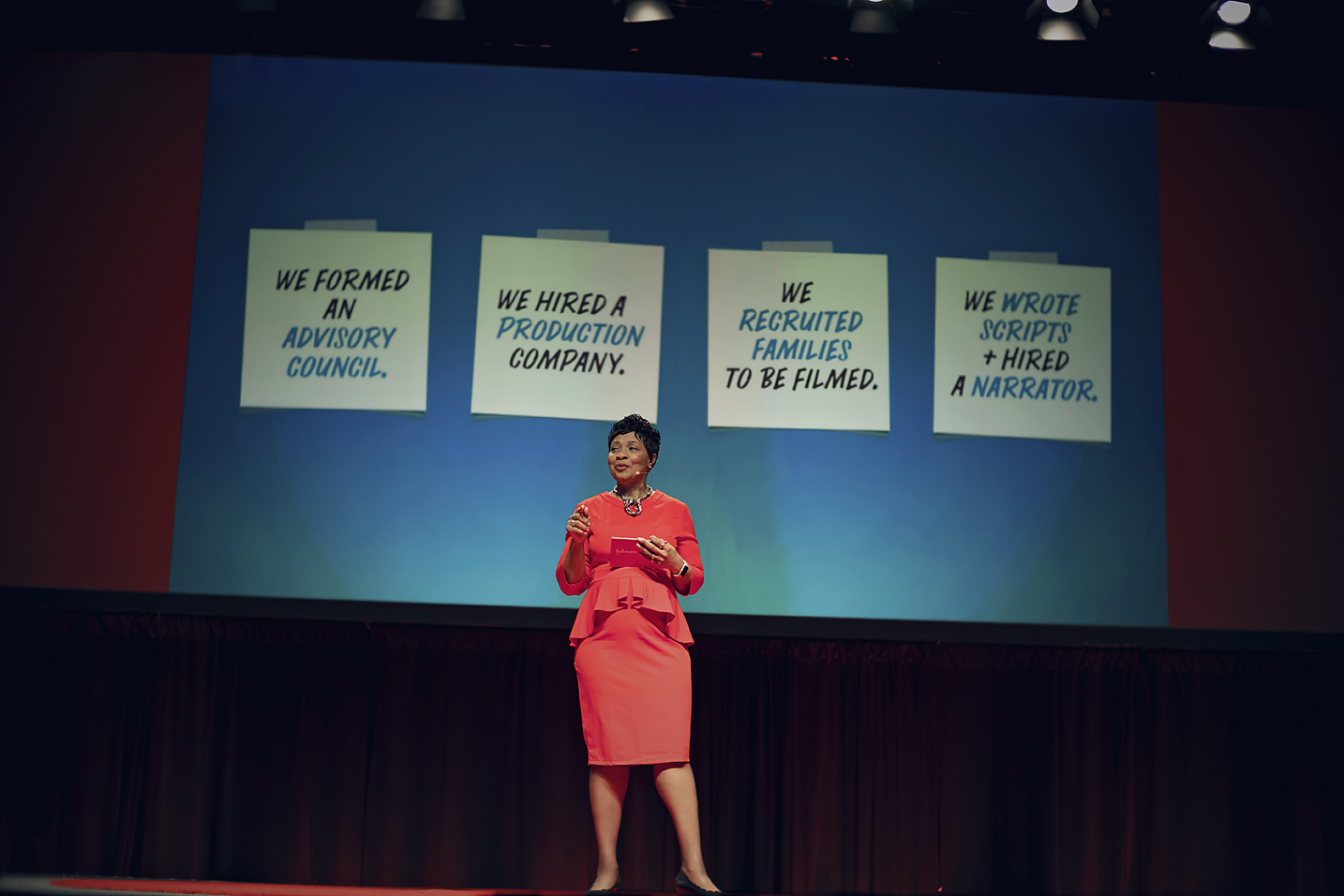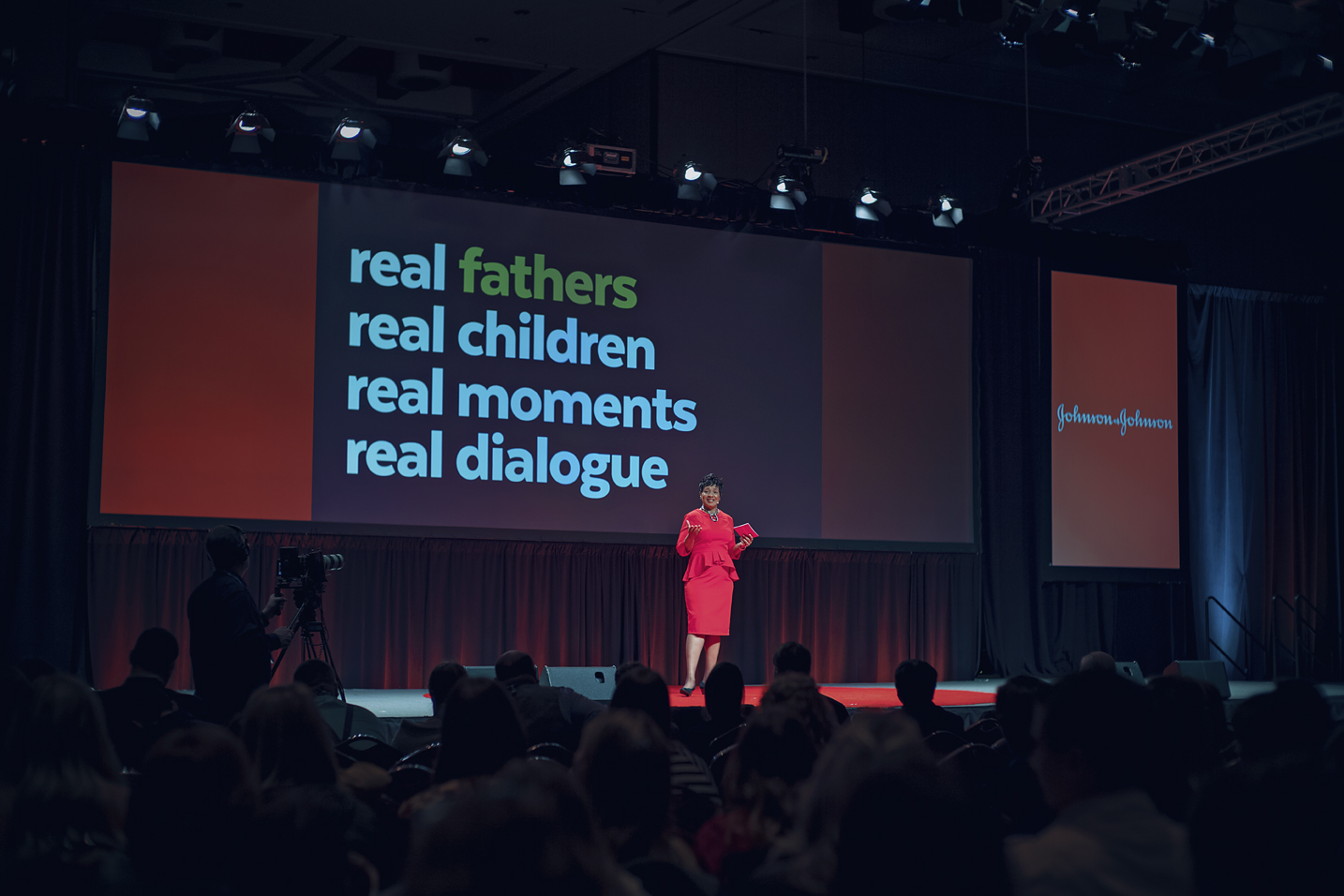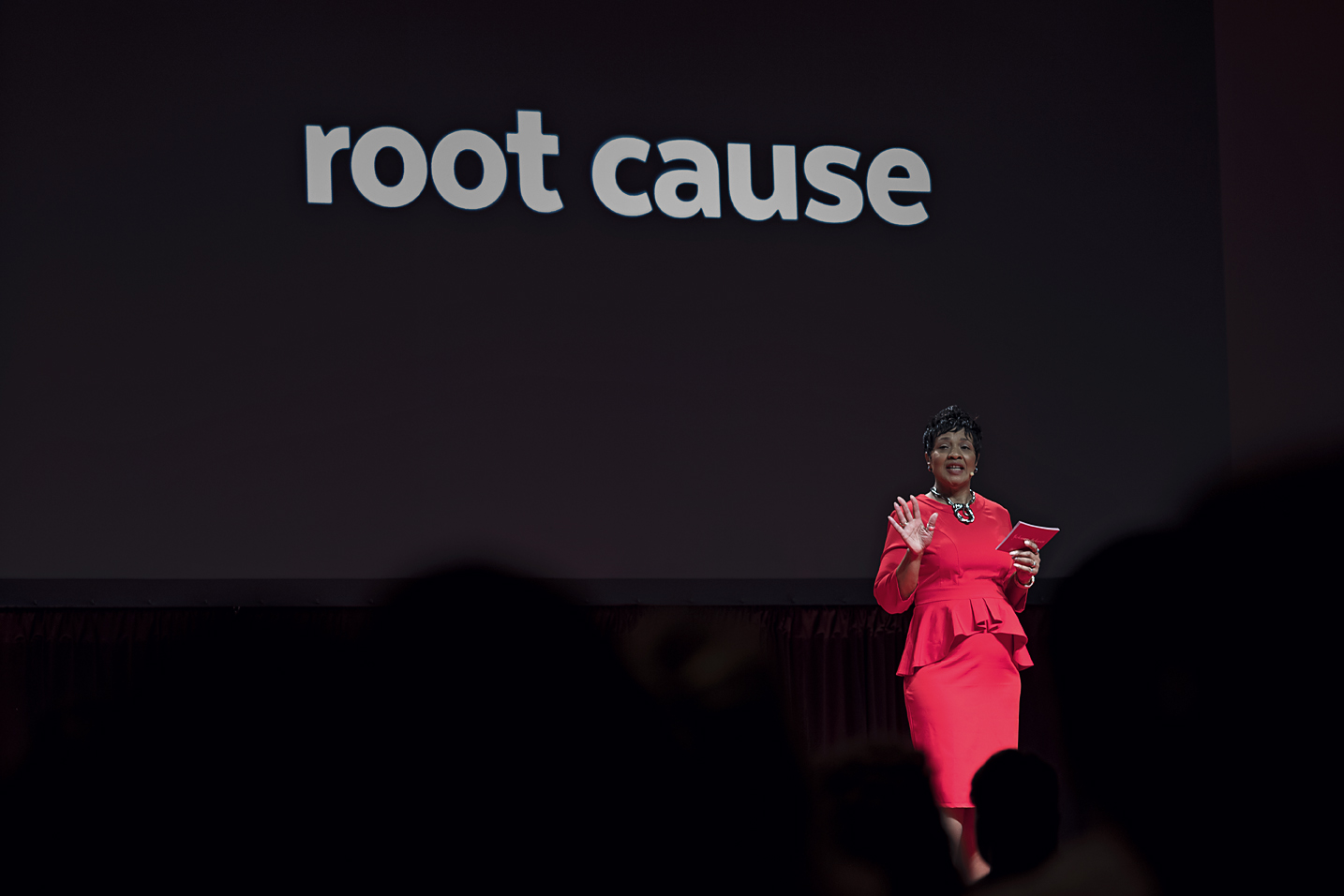 All images Copyright © 2018-2019 Stacey Estrella for Humanifesto Studios